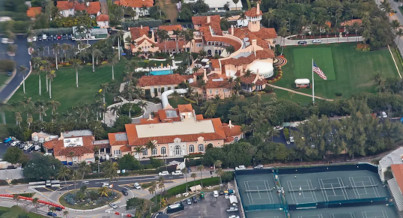 By Robert Willmann
On this Labor Day, the federal judge presiding over the lawsuit by Donald Trump asking that a special master be appointed to review the items seized from his home in Florida, and that using the material for criminal investigation by the Department of Justice (DOJ) and FBI be halted for the time being, signed an order granting those requests, and more. The special master will also "manage assertions of privilege and make recommendations thereon, and evaluate claims for return of property".
The DOJ on behalf of the government and Trump's lawyers are to file a joint document by 9 September 2022 that includes–
"a. a list of proposed special master candidates; and
"b. a detailed proposed order of appointment in accordance with Rule 53(b), outlining, inter alia, the special master's duties and limitations consistent with this Order, ex parte communication abilities, schedule for review, and compensation.
And further–
"Any points of substantive disagreement as to 3(a) or (b) should be identified in the forthcoming joint filing".
Here is the order granting the requested relief–
Last week Tuesday, 30 August, the DOJ filed a status report of the seized material, and a more detailed inventory of the material taken, pursuant to an order from Judge Cannon. Those papers are also of interest, and I hope to provide them soon. But the order of today is the main event at the moment.