CNN  — A massive new US embassy complex in Lebanon is causing controversy for its sheer size and opulence in a country where nearly 80% of the population is under the poverty line. Located some 13 kilometers (about 8 miles) from the center of Beirut, the US' new embassy compound in Lebanon looks like a city of its own. Sprawling over a 43-acre site, the complex in the Beirut suburb of Awkar is almost two-and-a-half times the size of the land the White House sits on and more than 21 soccer fields.
Many Lebanese on Twitter questioned why the US needs such a large embassy in their capital. Lebanon is smaller than Connecticut and has a population of just six million. Few American tourists go to the country as the State Department has placed it on the third highest travel advisory level, but it does have a sizeable population of Lebanese American residents. "Did the US move to Lebanon??" tweeted Sandy, a social media activist. "Maybe you'll have enough room to work on all those pending visa applications," tweeted Abed A. Ayoub, national executive director of the American-Arab Anti-Discrimination Committee, responding to the grandiosity of the new complex.
Computer-generated images published by the embassy show an ultra-modern compound, hosting multi-story buildings with high glass windows, recreational areas, and a swimming pool surrounded by greenery and views of the Lebanese capital. The compound includes a chancery, representational and staff housing, facilities for the community and associated support facilities, according to the project's website.
https://www.cnn.com/2023/05/12/middleeast/massive-us-embassy-middle-east-mime-intl/index.html
Comment: Well this is a shocker. I thought the State department would have seen the folly of the fortress they built in the Green Zone of Baghdad by this time. Apparently not. This new Beirut embassy looks like another Krak des Chevaliers. I remember when our embassy was bombed in 1983 and our embassy annex got hit the next year. I missed both those events, but I had a good view of the Marine Barracks bombing down at the airport. It was an exciting time to be in Beirut or in the Shouf Mountains.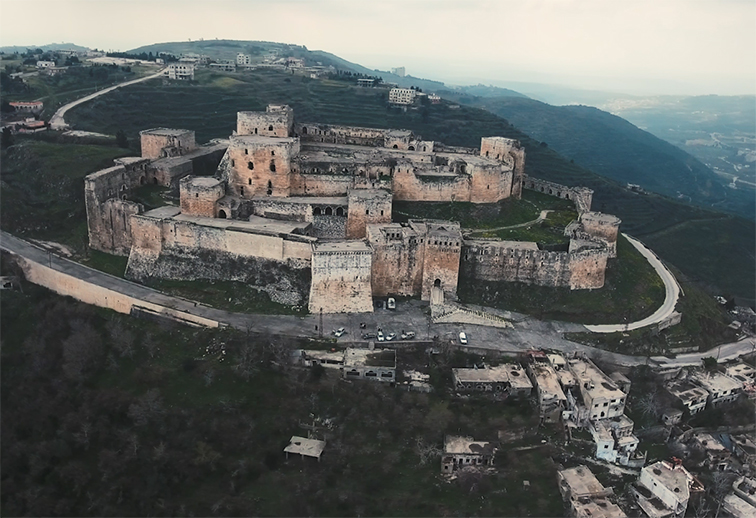 Still, a lot of time has passed since those bombings. This raising of a castle on a hill can't be in response to that ancient history. What do we plan on putting there? I bet the CIA will have a super-sized gaggle of spooks holed up there. Will DIA establish a mighty Operating Base Beirut? At one time it was a dream to do that in Fortress Baghdad. Maybe there will be another effort to rebuild the Lebanese Armed Forces, although last time we did that from GP medium tents surrounded by dirt-filled 55 gallon drums. All I can figure is that somebody in DC has grandiose plans for Lebanon and rest of the region.
TTG