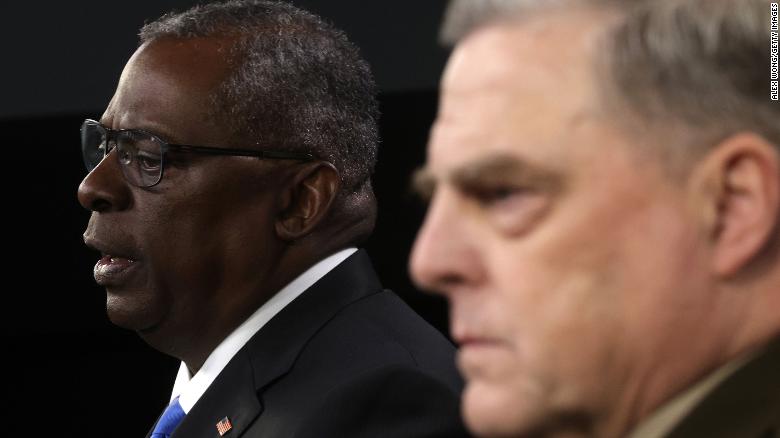 'For almost two decades, U.S. military commanders have assured the public they are making progress on the cornerstone of their war strategy: to build a strong Afghan army and police force that can defend the country on their own.
"We're on the right track now," Marine Gen. Jim Mattis told Congress in 2010."
Comment: Culprits. Tucker Carlson points out with laughing cruelty that Austin is an EEO politician and Milley is the epitome of the tin-pot phonies who made their way "training" the untrainable, Afghan soldiers and police who now are revealed as men who in their heart of hearts believe that the jihadis know God's will. They will march in the forefront of the occupation of Kabul. Before the rout began the Afghan military and police outnumbered the Tullab and ISIS, 3 or four to one. As TC says the Taliban have defeated "our" forces using WW2 weapons wielded by ragged goatherds.
Men like Major Jim Gant, USSF, who argued that villagers should be organized for local defense were silenced and destroyed because the striped pants cookie pushers in the State Department, CIA and military officer corps lied to each other, the American people and truth be told to themselves that Afghanistan could be made into Switzerland or New Jersey.
The Green Berets (so pitifully few in number because their intelligence and empathy is so seldom found) are pushed aside so that the "perfumed princes" of the "big army" can find their places in the sun and then lie, and lie and lie.
Sour grapes? Think what you like. pl
https://www.washingtonpost.com/graphics/2019/investigations/afghanistan-papers/afghanistan-war-army-police/?itid=hp_special-topic-chain1