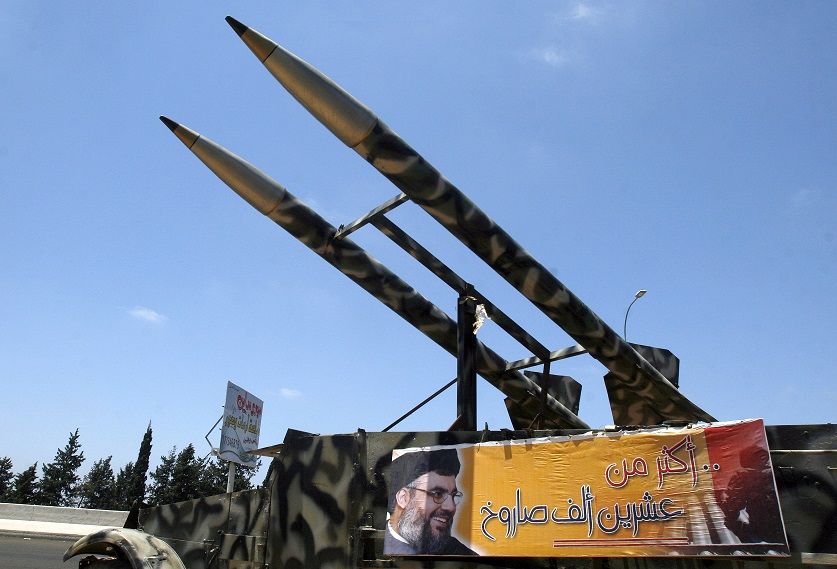 "Iran has recently made significant advances in the development of its weapons industry, including precision-guided rockets and missiles, cruise missiles and drones. Israeli intelligence has observed a leap in Iranian capabilities, which are now being extensively distributed to other parts of the radical axis led by Tehran in the Middle East, including Hezbollah in Lebanon, the Assad regime in Syria, the Shi'ite militias in Iraq and the Houthi rebels in Yemen.
Intelligence officials say that for the first time, the Iranian arms industry has become an industry encompassing the entire radical axis. One unit from the Revolutionary Guards, Unit 340 of the Quds Force, is responsible for the research and development that serves all the terrorist and guerilla organizations operating with Tehran's patronage and financing. The knowhow gained by the Iranians is quickly and effectively relayed to their proxies throughout the region.' haaretz
Comment: The picture above is of some of the old stuff, but, Pilgrim Turcopoles, the old stuff will kill you just as dead as the new stuff. People I know in Lebanon keep me abreast of the ever growing Hizbullah arsenal. It grows and grows both in number of munitions on hand and in a steady stream of product improvements to such things as anti-tank missiles, triangulation radar for counter-battery fire against Israeli artillery and short range ballistic missiles.
The Hizbullahis are committed to their Iranian allies as is the SAG. IMO, a serious Israeli move against Iran will trigger a massive war with both HB and the SAG. Such a war would affect Israeli civilian population centers and will result in mass emigration from the country. pl
https://www.haaretz.com/israel-news/.premium-israel-concerned-as-iran-provides-its-mideast-proxies-with-better-weapons-1.9627989