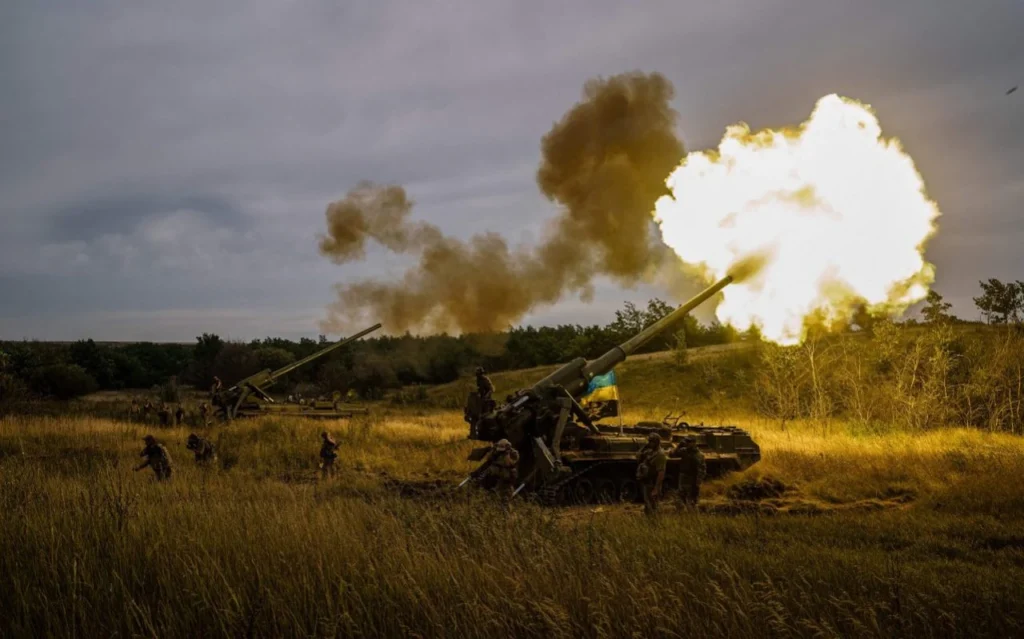 "Heavy fighting" has broken out across nearly all of the southern Kherson region, after Ukrainian forces broke Russian defences in their long-awaited counter-offensive to retake the territory. 
Volodymyr Zelensky, the Ukrainian president, urged enemy troops to flee as the territory was bombarded by long-range missile strikes.
"Powerful explosions continued throughout the day and throughout the night in Kherson region," the president's office said.
"Heavy fighting is taking place in almost the entire territory of the Kherson region. The Armed Forces of Ukraine launched offensive actions in various directions."
Regional officials said the long-awaited offensive was "the beginning of the de-occupation of Kherson region", which was seized by Russia early in the war.
Oleksiy Arestovych, a senior Ukrainian presidential adviser, said Russian defences in the Kherson region had been "broken through in a few hours."
Comment: I am holding my breath waiting to see what the real outcome will be. On a slightly different topic I continue to puzzle over the deep commitment of Tucker Carlson to the Russian cause. pl
https://www.telegraph.co.uk/world-news/2022/08/30/ukraine-news-russia-war-live-kherson-offensive-latest-updates/