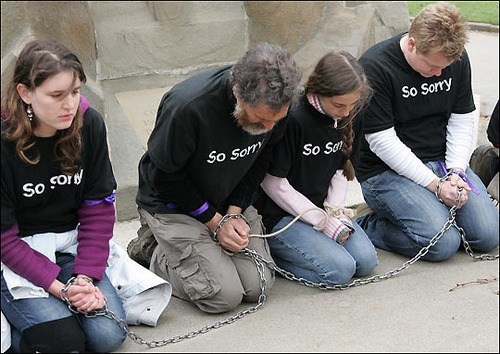 "The term baizuo is related to the term shèngmǔ (圣母, 聖母, literally "Blessed Mother") or shèngmǔbiǎo (圣母婊, 聖母婊, literally "Blessed Mother of Bitch"), a sarcastic reference to those whose political opinions are perceived as being guided by emotions or a hypocritical show of selflessness and empathy." Wiki on Baizuo
"They call them "baizuo." The rough translation from Mandarin is "White liberal," and it is definitely not a compliment. Chinese state media describes baizou as people who, "only care about topics such as immigration, minorities, LGBT and the environment, who have no sense of real problems in the real world, who only advocate for peace and equality to satisfy their own feelings of moral superiority, and who are so obsessed with political correctness that they tolerate backward Islamic values for the sake of multiculturalism."
As Chinese state media notes, "former US [sic] President Obama was considered an advocate of baizuo ideology."
So is "German Chancellor Angela Merkel and her decision to welcome more than one million third-world [sic] immigrants to Europe."
Other observations about baizuo, as reported by Chinese state media, include the fact that they "advocate inclusiveness and anti-discrimination but cannot tolerate different opinions." Baizuo's political opinions are "so shallow that they tend to maintain social equality by embracing ideologies that run against the basic concept of equality."" Tucker Carlson
https://www.foxnews.com/opinion/tucker-china-america-white-liberalism-biden
Comment: the inhabitants of the "Middle Kingdom" have your "number" boys and girls. Enjoy! Sadly, you probably will enjoy the abuse.
The Chinese are remarkably unsentimental people. They recognize weakness and hold it in contempt. The spectacle of the US delegation at Anchorage humbly asking tolerance and understanding for our "regrettable" heritage of striving for a "more perfect union." (in itself a laughable baizuo misinterpretation of the phrase) was enough to make an anti-baizuo American's blood boil.
The Chinese have now boldly displayed their contempt for the Baizuo Bidonians. They have thrown down a gauntlet of challenge. How will Joe, the head Baizuo, respond?
Ah, he said yesterday that Russia will pay a heavy price. pl