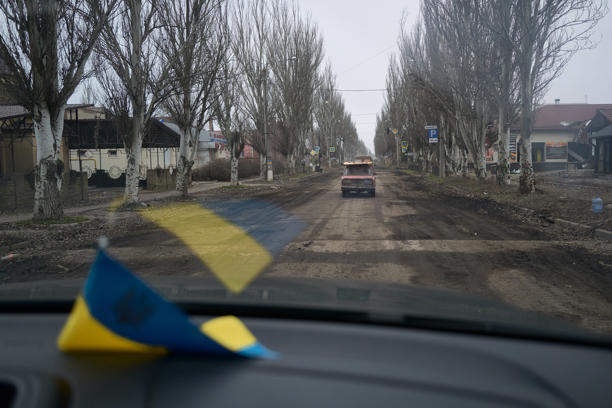 "Thousands of Russian troops have already died in the continued battle of Bakhmut, according to a Ukrainian close to the action.
Serhiy Haidai, governor of the Russian-occupied Luhansk region, said Monday on his Telegram page that the city under the Ukrainian flag has become a new military home for Russian paratroopers who were transferred from Kherson and are now fighting in the Luhansk and Donetsk regions.
Mobilized troops who trained for two months in the Russian Federation "can only slightly halt the offensive of the [Ukraine] Armed Forces," he added, saying "they will not change the general picture."
"It is no longer even a strategic military plan, although there is such a thing, but a rather symbolic matter—which the Kremlin regime loves very much," Haidai said.
He also alleged that Chechen forces, led by Ramzan Kadyrov, and the mercenary Wagner Group helmed by Yevgeny Prigozhin, want to prove themselves to Putin—who Haidai referred to as "the bunker grandpa."
Kadyrov has called for Ukraine's cities to be "erased from the earth" while also being critical of strategies put forward by Putin and other Russian generals.
A video posted Monday on Twitter by journalist Christo Grozev reportedly shows Wagner mercenaries calling Russia Ministry of Defense Chief of Staff a "piece of s***" due to a lack of ammunition available among Russian forces in Bakhmut."
Russia Losing Thousands of Soldiers As Bakhmut Plan Collapses: Ukraine (msn.com)