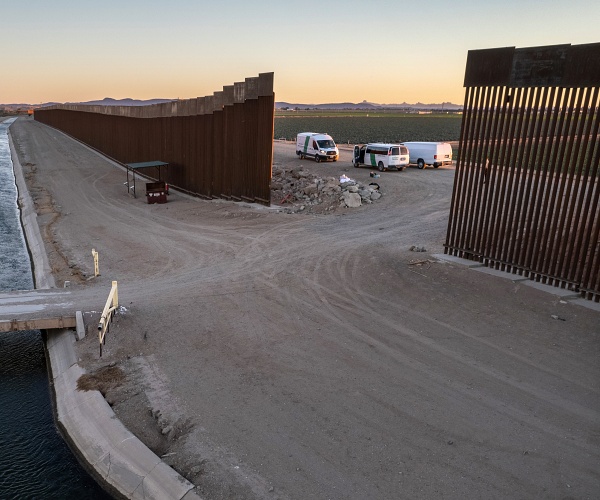 " … part of a broader Biden administration plan to wind down the Trump border wall construction effort, which was one of the most expensive federal infrastructure projects in American history.
The work will be carried out in the U.S. Border Patrol's San Diego, El Centro, Yuma, Tucson, El Paso, and Del Rio sectors, CNN reported.
The Washington Free Beacon pointed out that these regions have seen record levels of illegal immigration immigration this year.
DHS said it will also add "missing gates" and connect "power to gates that are already hung but are currently inoperable." Border Patrol agents use the emergency rescue gates to save migrants stranded in irrigation canals.
Comment: Better than nothing. pl
https://www.newsmax.com/politics/biden-admin-border-wall-close-gaps-safety-concerns/2021/12/22/id/1049621/