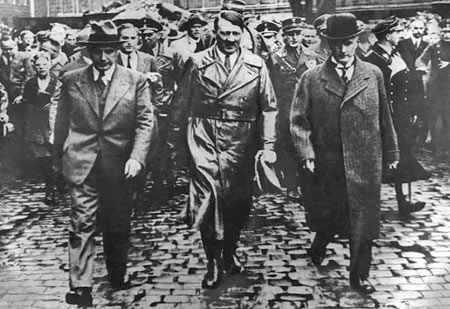 "More than 150 companies including Apple Inc (AAPL.O), Best Buy Co Inc (BBY.N) and PepsiCo (PEP.O) urged U.S. lawmakers to introduce and pass a voting reform act in a letter signed on Wednesday, as other efforts have stalled in Congress.
The companies called on lawmakers to reintroduce the John Lewis Voting Rights Advancement Act, an amendment to the Voting Rights Act of 1965 named after late U.S. Representative John Lewis, who died nearly a year ago. The act would help prevent voting discrimination and set up an improved system for states to report changes in election law.
"We have a duty to work until every American can participate in our democracy, but that won't happen until every eligible voter in this country has fair, equitable and safe access to voting," said Chip Bergh, CEO of Levi Strauss & Co (LEVI.N), a signatory to the letter, in a prepared statement.
The companies are part of a group of corporate executives called Business for Voting Rights." reuters
Comment: The Bolsheviks destroyed capitalist institutions and started over in a heavy handed and inept way that always blundered lumpingly along. The NSDAP (National Socialist German Workers Party) allied itself with industry and big money who objected in no way to the monstrous behavior of the Nazis.
"The month after being appointed Chancellor, Hitler made a personal appeal to German business leaders to help fund the Nazi Party for the crucial months that were to follow. He argued that they should support him in establishing a dictatorship because "private enterprise cannot be maintained in the age of democracy" and because democracy would allegedly lead to communism.[55] In the following weeks, the Nazi Party received contributions from seventeen different business groups, with the largest coming from IG Farben and Deutsche Bank.[56] Many of these businesses continued to support Hitler even during the war and even profited from persecution of the Jews. The most infamous being firms like Krupp, IG Farben, and some large automobile manufacturers.[57] Historian Adam Tooze writes that the leaders of German business were therefore "willing partners in the destruction of political pluralism in Germany."[58] In exchange, owners and managers of German businesses were granted unprecedented powers to control their workforce, collective bargaining was abolished and wages were frozen at a relatively low level.[59] Business profits also rose very rapidly, as did corporate investment.[60]" Wiki on the Economy of Nazi Germany.
https://www.reuters.com/world/us/more-than-150-companies-urge-us-congress-pass-voting-rights-act-2021-07-14/?taid=60ef2f890afda000016c129f&utm_campaign=trueAnthem:+Trending+Content&utm_medium=trueAnthem&utm_source=twitter