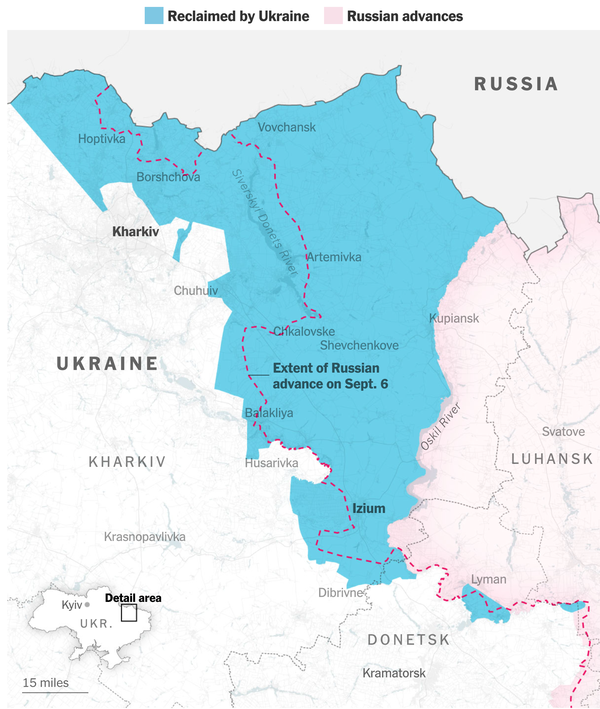 When we reported on Ukraine's early gains on Friday, the reality on the ground was still not confirmed. But now there is no doubt: A grinding stalemate has been transformed in Ukraine's favor, giving Russia its most humiliating defeat since the initial stages of the war.
The lightning gains, which at times seemed to have surprised both sides, have lifted morale in Ukraine, left Russia's leadership with few good options and increased Ukrainian calls for more Western weapons.
The advances in the Kharkiv region included the recapture of the town of Izium, a railway hub that has been a key military stronghold for Russian forces.