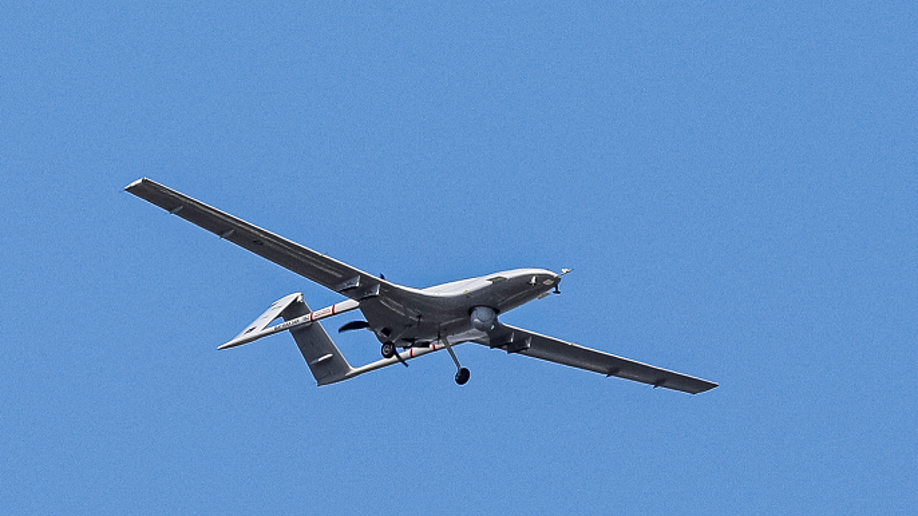 "Recent developments have made it easier than ever to acquire military grade drones, and the U.S. needs to focus on developing counter-drone measures, experts said Friday at the Aspen Security Forum in Aspen, Colorado.
"We do see this as a growing problem, because if you look at the availability of inexpensive drones, you find that the violent extremist organizations that we battle around the globe have easy access to this technology," Sen. Joni Ernst, R-Iowa, and Ranking Member on the Senate Armed Services Committee, said. "They don't need to develop anything. All they need to do is hop on Amazon, and they can buy a $300 drone that can be used against an adversary. And so it is a real concern."
Ernst and Rep. Jason Crow, D-Colo, a member of the House Committee on Armed Services, discussed developments concerning drone technology and the need for countermeasures.
Ernst noted that China and Russia have started to focus on "swarm technology," a concept discussed in U.S. Air Force papers and defined as "a group of autonomous networked small, unmanned aircraft systems operating collaboratively to achieve common objectives." The goal of such approaches focuses on overwhelming a target and "saturating its defenses." 
"It's not just the one-offs that are being purchased on the internet, but now we have near-peer adversaries that are developing swarm technology where they can use 100 or 200 different drones — highly, highly evolved drones that can attack our service members on the battlefield," she said.
Developing AI to better utilize such technologies would remain important as the U.S. explores these kinds of weapons as well, Crow added." 
Comment: Absolutely. I played in a big war game a while back in which the focus was just this. The swarm thing was not the focus. What was of concern was the simple truth that with access to internet purchases one can buy the equipment to build effective drones in a garage workshop. Basically, you build a big model airplane and hang radio control equipment and cameras on it and you are in business. Here I am speaking of recce drones. One pesky problem is that the radio equipment generally available operates at frequencies that require line of sight ranges, but a system of relays seems possible. pl
Cheap drones and countermeasures: What worries experts about the future of warfare |Fox News