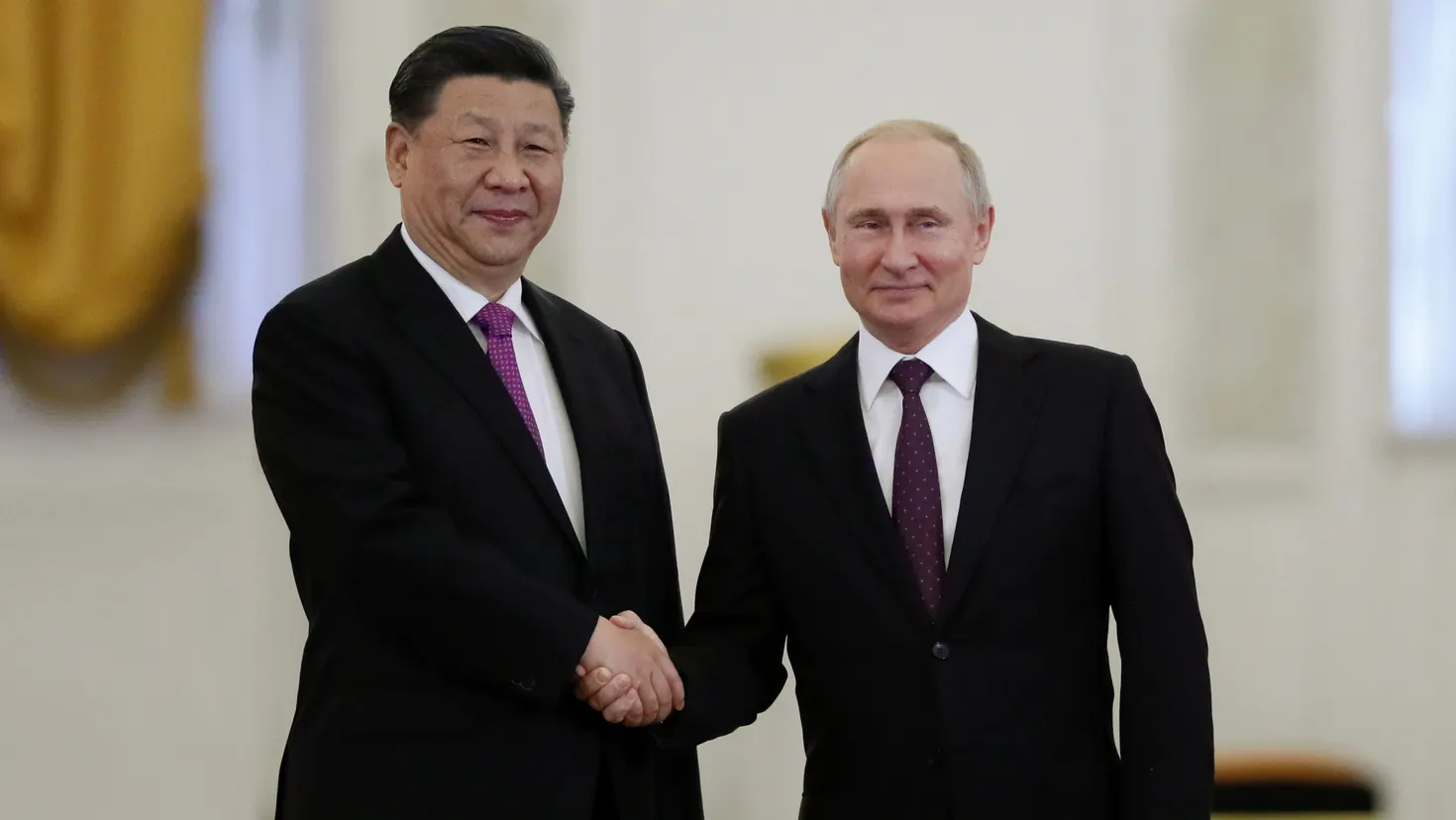 Any economic sanctions NATO imposes against Russia will have minimal impact since China would provide relief in an effort to embarrass the U.S., a former defense official told Fox News Digital.
Diplomatic discussions stalled this week after U.S. Secretary of State Antony Blinken provided a handwritten response to Russian demands. Kremlin spokesperson Dmitry Peskov said Thursday that the response offered "little ground for optimism" but acknowledged "prospects for continuing dialogue."
The U.S. has threatened to hit Russia with sanctions – both on the state itself and against individuals, including President Vladimir Putin – should it proceed to invade Ukraine. "
"Robert L. Wilkie, Under Secretary of Defense for Personnel and Readiness during the Trump administration, said that any such economic punishments would not provide the kind of impact American officials believe it will due to Russia's strong bond with China.
"A lot of the talk about economic sanctions is really a pie in the sky because China is now Russia's banker," Wilkie argued. "Xi Jinping will back Putin if sanctions from the West come."
"That's a safety net he probably didn't have 10, 15 years ago, and China probably wasn't capable of buttressing the Russian state as it is now," he added.
U.S. sanctions on Russia – which might include cutting off Moscow's access to SWIFT and related world banking funds – might simply push Russia to instead increase sales of oil and gas to China: Russia in 2020 accounted for 15.5% of China's imported crude oil, according to Worlds Top Exports. That currently makes Russia the second-biggest oil and gas exporter to China."
Comment: Well, well. They huffed and they puffed, and they evidently can't blow the house down with sanctions. They don't know that in The Swamp?
What we have succeeded in doing is erasing Russia's age-old hostility to The Yellow Peril. How clever we are as well as the infernals in the British establishment. pl
https://www.foxnews.com/world/china-handicap-strategy-ukraine-russia-conflict