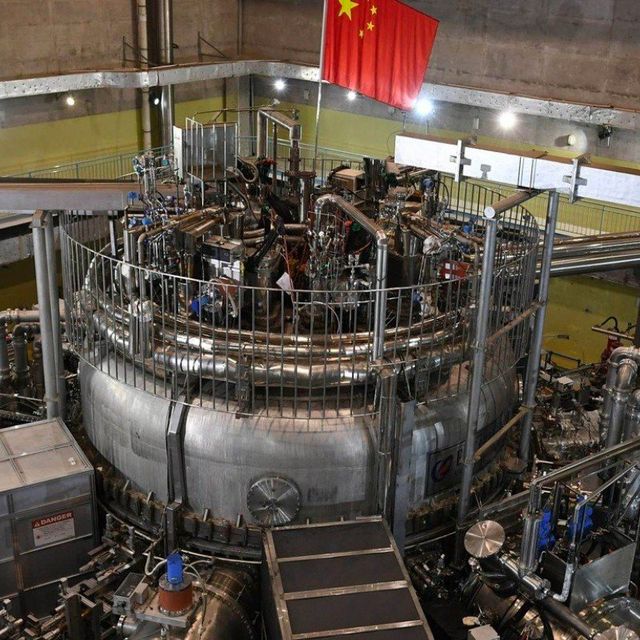 "China's "artificial sun" tokamak has sustained a plasma reaction for a whopping 101 seconds at 120 million degrees Celsius, setting new records in the field of nuclear fusion. The breakthrough could pave the way for a carbon-neutral energy future.
EAST (Experimental Advanced Superconducting Tokamak), or HT-7U, is a custom-built fusion reactor that has operated in different phases since 2006. Like many of the world's tokamak experiments, EAST has reached fusion before. As a refresher, inside the donut-shaped (or, sometimes, more spherical) containment of a tokamak, sun-hot plasma swirls in a circle that's held in place by supercooled electromagnets.
This magnetic field is the only thing floating between 360-million-degree plasma and a bunch of human-made materials that obviously can't sustain that temperature. The plasma results from smashing different nuclei together, fusing them rather than splitting them.
This requires a huge energy investment, which critics say means fusion will never really get off the ground. And so far, all tokamaks work for just a scant few seconds at lower temperatures before something goes wrong."
Comment: Still 20 years off?
https://www.popularmechanics.com/science/energy/a36630528/china-artificial-sun-breaks-fusion-world-record/
Nuclear Fusion Milestone: Reactor Makes Fusion Viable by 2030 (popularmechanics.com)