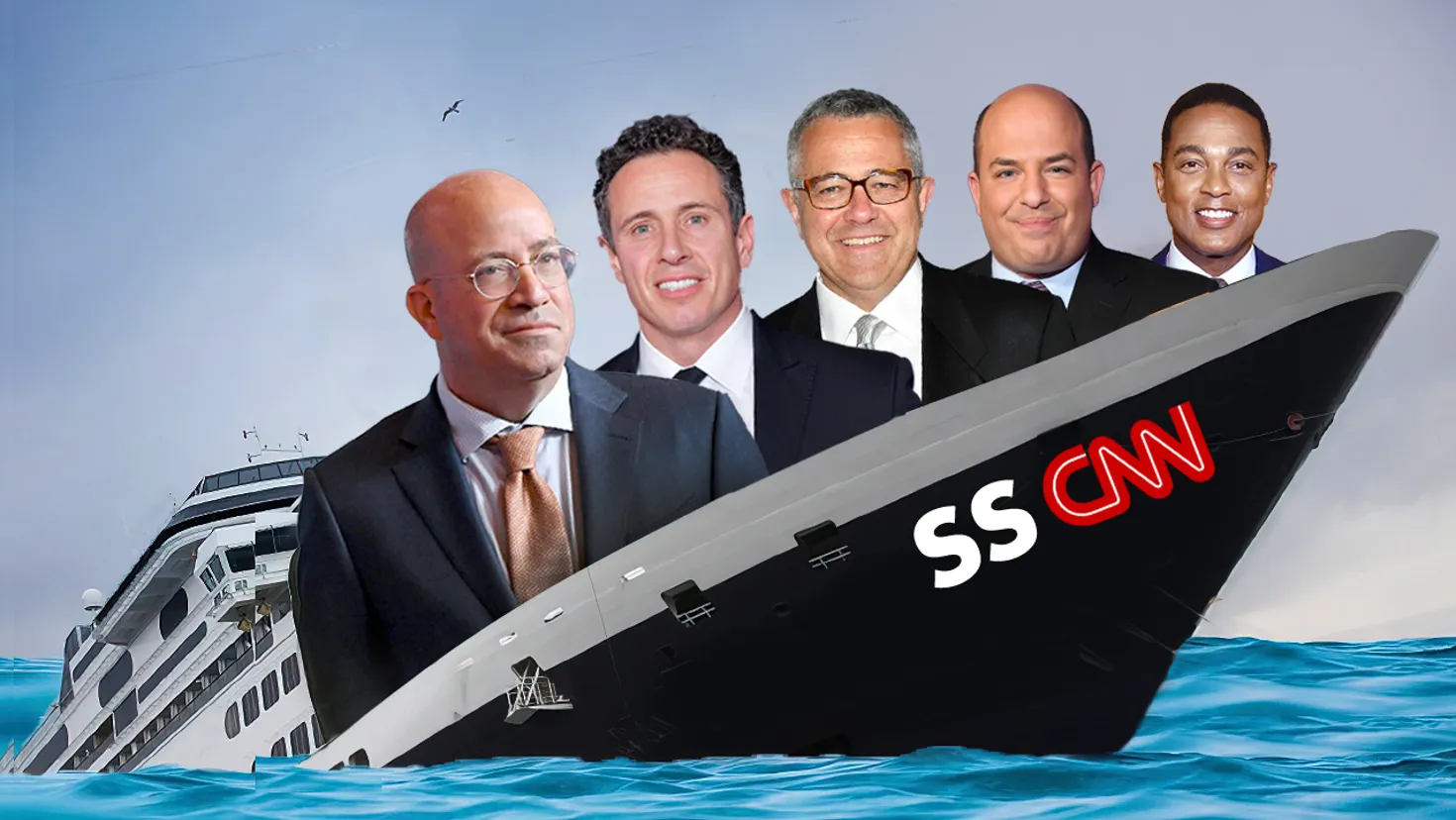 CNN had a rough year in 2021 that was filled with embarrassing scandals, ratings woes and uncertainty over the struggling network's future.
"While CNN has long been plagued with liberal bias and is often accused of appearing to present news with an agenda, the network's 2021 mishaps and gaffes go far beyond those of a typical mainstream news organization."
"CNN has faced embarrassment on multiple occasions over the past few years, from offering disgraced attorney Michael Avenatti regular airtime to its Trump-era pivot away from founder Ted Turner's just-the-facts approach to news, as the network constantly generates publicity for the wrong reasons. However, the network's 2021 saw even redder faces as humiliation popped up at every turn. "
"CNN's viewership had a brief, post-election spike, but Americans quickly turned off the liberal network once President Biden took office. CNN is now on pace to finish December down a staggering 81% among viewers from the advertiser-coveted demographic of adults age 25-54 compared to its January audience. CNN has also shed 73% of total viewers over the same time frame. "
"CNN has failed to surpass the one-million viewer average during the primetime hours of 8-11 p.m. ET for eight straight months and is on pace to finish December with its smallest audience of the year among both total and demo viewers.
CNN's most-popular program in 2021 was the now-canceled "Cuomo Prime Time," which finished the network's dismal year as No. 25 among all cable news options. The liberal network's scandal-plagued 9 p.m. ET host, who was fired earlier this month, finished behind 13 Fox News shows and 11 MSNBC programs despite being CNN's most-watched offering."
"CNN, which relied on bashing former President Trump for much of its content in recent years, averaged over two million viewers during the first three weeks of 2021 but only 690,000 since Biden took office on Jan. 20."
"CNN fired longtime senior producer John Griffin in December after he was arrested for shocking sex crimes with young girls.
Griffin, a senior producer for CNN's long-struggling morning program "New Day," was affectionately referred to as "Griff" by colleagues until he was charged by a grand jury in Vermont "with three counts of using a facility of interstate commerce to attempt to entice minors to engage in unlawful sexual activity."
The now-former CNN senior producer allegedly attempted to pay off witnesses, offered a woman $30,000 for a "mother daughter weekend with me," and told authorities that he was "ashamed" when he was taken into custody after allegedly abusing a 9-year-old girl and enticing other minors.""
Comment: I confess to a full measure of schadenfreude over this mess. Did I really appear on CNN? I am ashamed. I guess Griffin is an example of Ivy League education. pl
https://www.foxnews.com/media/cnn-and-the-terrible-horrible-no-good-very-bad-year