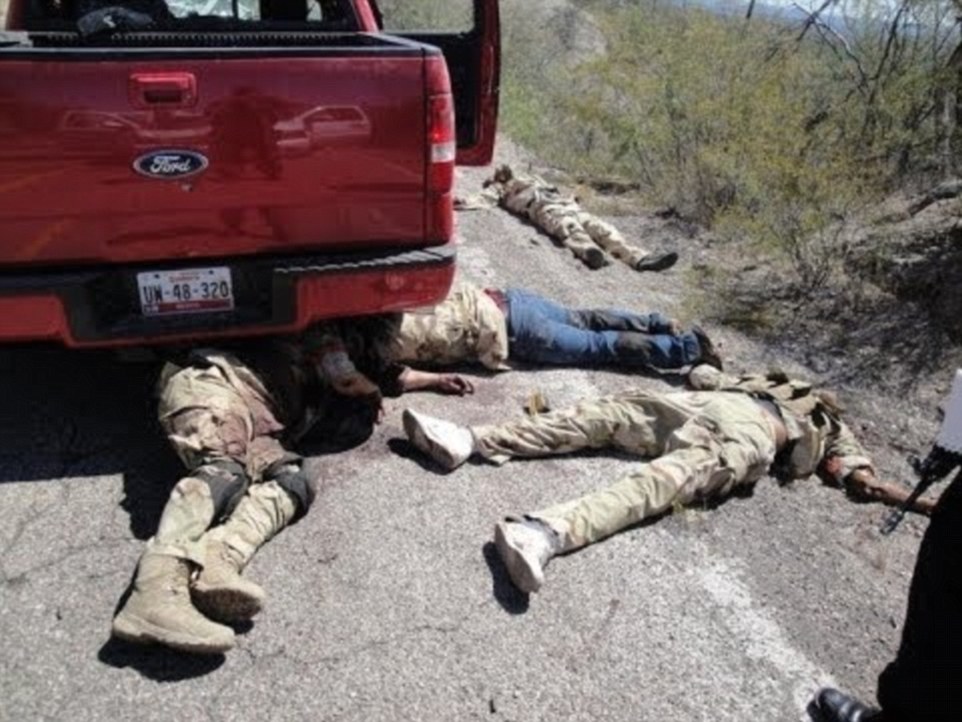 "Heavily armed Mexican cartel smugglers have reportedly been sidling up to the southern U.S. border in Texas and "taunting" the Texas National Guard soldiers who've been stationed there by Gov. Greg Abbott in response to the border crisis.0:32 / 48:36
According to a statement from Texas Department of Public Safety spokesman Lt. Christopher Olivarez, the cartel "gunmen" have been brazenly smuggling illegals into the U.S. and then returning to the border to essentially mock America's limp response.
"What's been happening actually this past week is we see a group of individuals … come across the river into the U.S. and smuggle people, they go back into Mexico, and they get their weapons," he explained to the Washington Examiner on Wednesday.
"These are assault rifles, OK, AK-47s. They'll stand in the middle of the river, and then they're brandishing their weapons and taunting the National Guard, who's across on the U.S. side," he added." bizpacreview
Comment: OK. A change of "rules of engagement" (ROE) is required. These same criminals have recently engage Mexican Marines near the border. 17 of the criminals were killed in one engagement. This is a great opportunity to he'p our Mexican armed forces friends. pl
https://www.bizpacreview.com/2021/10/07/dangerously-brazen-heavily-armed-mexican-cartel-taunting-soldiers-on-us-side-of-border-1145292/