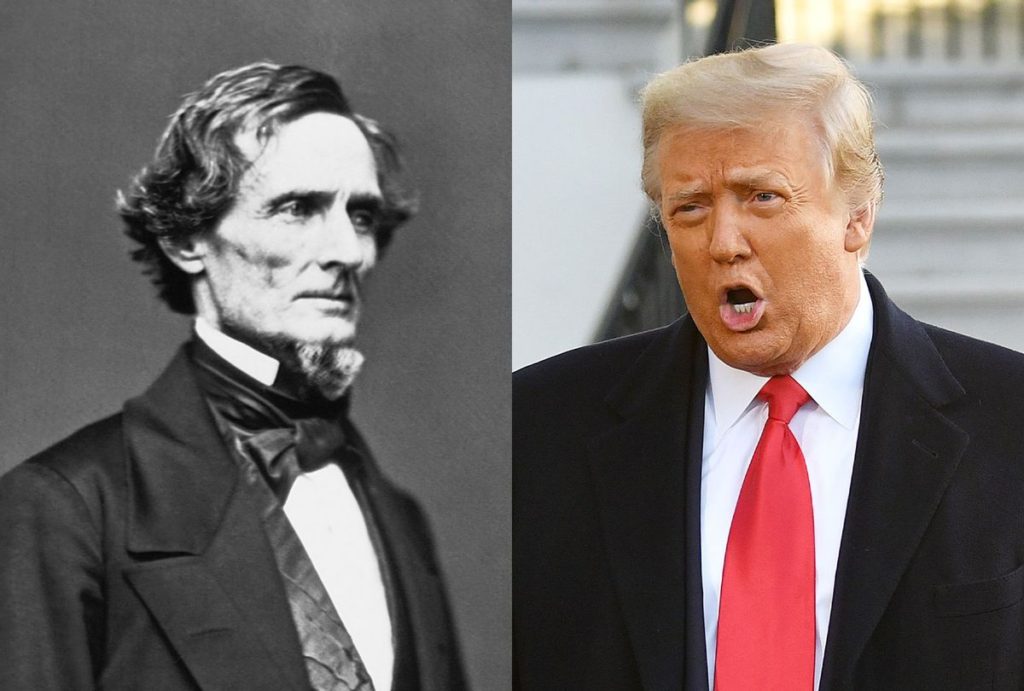 "Some Democrats remain fixated on trying to prevent former President Donald Trump from running again, The Hill reported.
Since the Jan. 6, 2020, attack on the Capitol, nearly a dozen Democrat lawmakers have spoken publicly or privately about using a post-Civil War constitutional amendment to disqualify Trump from holding office again, The Hill reported Thursday.
Section 3 of the 14th Amendment says that officeholders who "have engaged in insurrection or rebellion against the same" are disqualified from future office.
Constitutional scholars and pro-democracy advocates have joined Democrats in exploring how that amendment might be used to stop Trump. While the topic has received less public attention in recent months, people who remain engaged on the issue told The Hill that discussions have been ongoing." newsmax
Comment: So, Trump and Jeff Davis – same-same? Well pilgrim turcopoles, if the Dems want to advance the day when there will be a United States of America and a Free States of America, nothing would be more effective than barring Trump from future office through "clever" manipulation of the 14th Amendment.
Are they really planning a criminal referral against Trump to Merrick Garland as an "insurrectionist?" pl
https://www.newsmax.com/newsfront/democrats-trump-bar-office/2022/01/06/id/1051277/