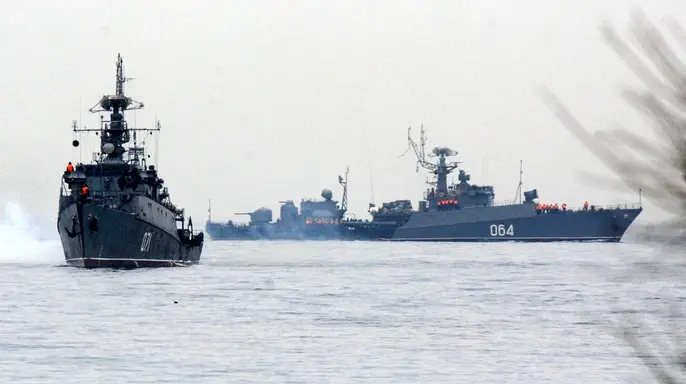 "Russia's naval headquarters for its Black Sea fleet in Ukraine's occupied Crimea was hit by a drone Saturday, a Russian official said. 
The Moscow installed governor of Sevastopol, Mikhail Razvozhayev, took to Telegram to confirm the hit and said a drone crashed into the roof of the building.
There were no reported casualities.
Razvozhayev first said the drone "flew into the roof" of the building and noted that Russian forces had not been able to down the strike."
Comment: Drip. Drip. pl
Drone strike hits Russia's Black Sea fleet in Ukraine's occupied Crimea | Fox News