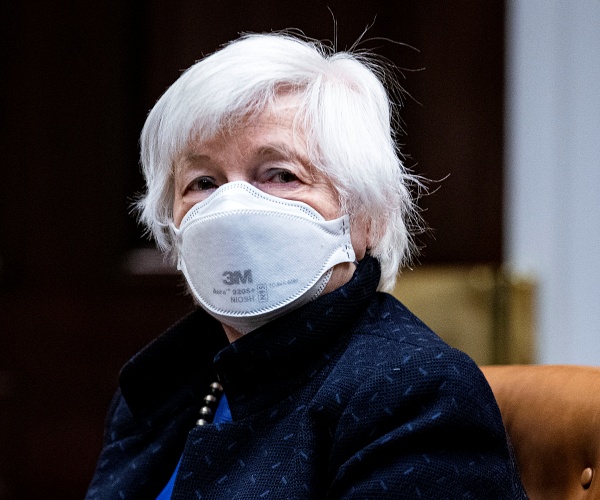 "U.S. Treasury Secretary Janet Yellen said on Monday that she is working with G20 countries to agree on a global corporate minimum tax rate to end a "30-year race to the bottom on corporate tax rates."
The global minimum tax is a key pillar of President Joe Biden's $2 trillion infrastructure spending plan, which calls for an increase in the U.S. corporate tax rate to 28%.
Without a global minimum, the United States would again be at a disadvantage to a number of other major economies with lower tax rates, tax experts say, with U.S. commitment helping to jump start negotiations for a tax deal among a number of major economies.
Yellen, speaking to the Chicago Council on Global Affairs, said she also would use her participation in International Monetary Fund and World Bank annual meetings this week to advance discussions on climate change, improve vaccine access, and encourage countries to support a strong global recovery." Newsmax
Comment: As Larry Kudlow said yesterday, why on earth would Yellin or any of the other fantasists among the Bidonians believe that countries will screw themselves by agreeing to have artificially high and non-competitive corporate income taxes in order to make life easy and the road to socialism straight for the Democrat/Marxist coalition now ruling the United states? Why would they do that? pl
https://www.newsmax.com/finance/streettalk/yellen-global-minimum-tax-pandemic/2021/04/05/id/1016392/