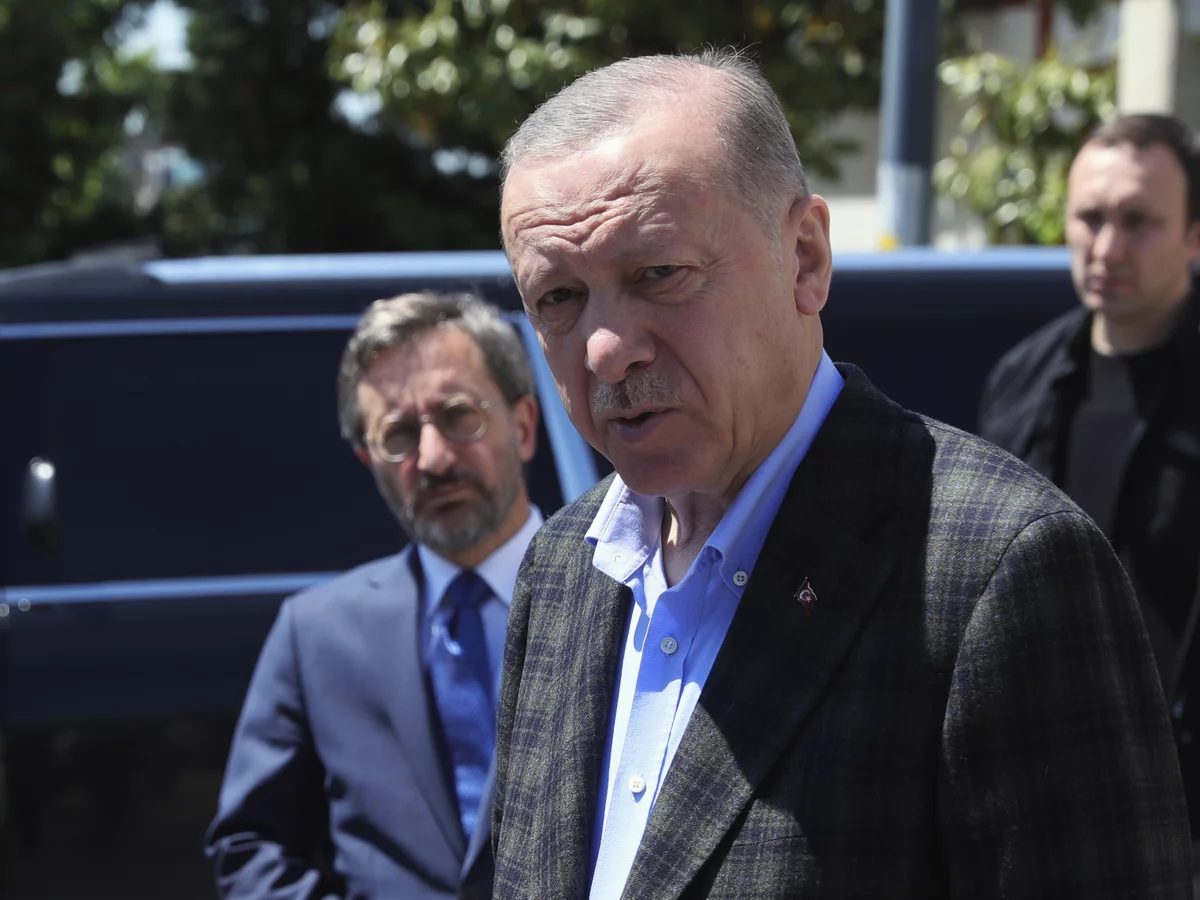 "Turkish President Recep Tayyip Erdogan said Friday that his country is "not favorable" toward Finland and Sweden joining NATO, indicating Turkey could use its membership in the Western military alliance to veto moves to admit the two countries.
"We are following developments concerning Sweden and Finland, but we are not of a favorable opinion," Erdogan told reporters.
The Turkish leader explained his opposition by citing Sweden and other Scandinavian countries' alleged support for Kurdish militants and others whom Turkey considers to be terrorists.
He said he also did not want to repeat Turkey's past "mistake" from when it agreed to readmit Greece into NATO's military wing in 1980. He claimed the action had allowed Greece "to take an attitude against Turkey" with NATO's backing.
Erdogan did not say outright that he would block any accession attempts by the two Nordic nations. However, NATO makes all its decisions by consensus, meaning that each of the 30 member countries has a potential veto over who can join.
Russia's aggression in Ukraine prompted Finland and Sweden to reconsider their traditions of military nonalignment. Public opinion in the two countries quickly started to shift toward favoring NATO membership after Russia invaded Ukraine on Feb. 24.
Should the two countries proceed on that path, it would represent a blow to Russia since President Vladimir Putin cited NATO's expansion near Russian territory as one of his justifications for invading Ukraine.
U.S. President Joe Biden held a call Friday with Swedish Prime Minister Magdalena Andersson and President Sauli Niinistö of Finland."
Comment: "Never let a crisis go to waste." pl
Turkey's president opposes letting Finland, Sweden join NATO : NPR