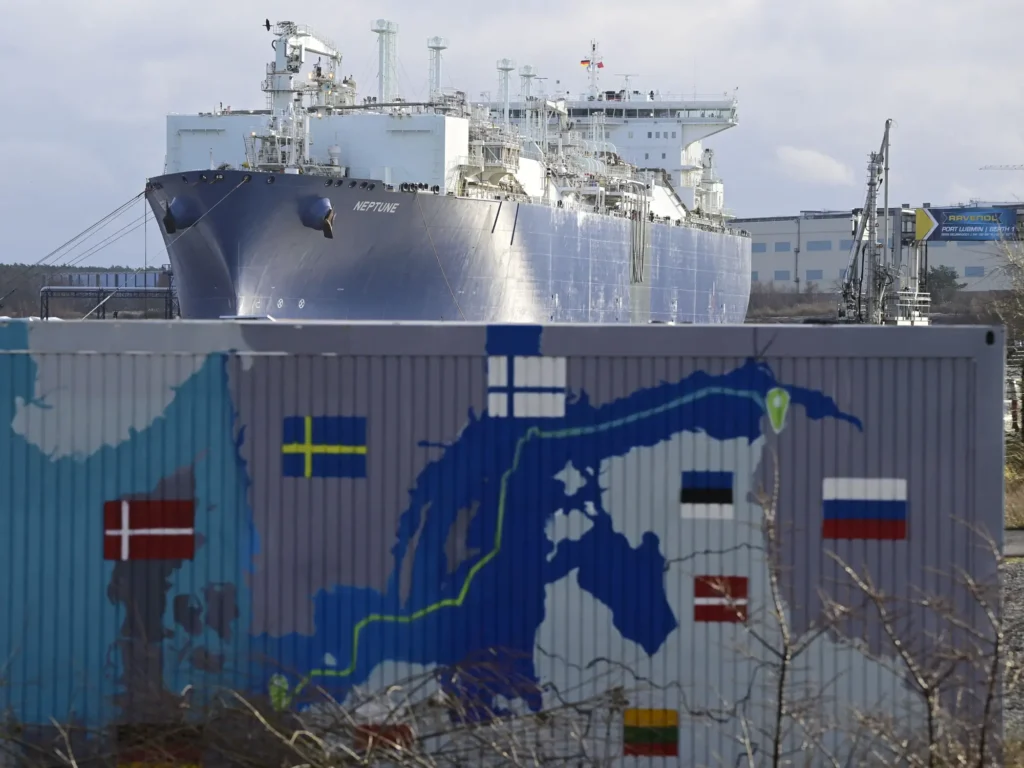 Europe got lucky — it managed to avert an energy crisis, all thanks to a warm winter. But it has another problem. Countries in the region hoarded so much natural gas at higher prices that it's now stuck with stockpiles of the fuel that have depreciated in market value.
For example, benchmark Dutch natural gas futures have fallen nearly 28% this year so far to around 53 euros, or $57, per megawatt-hour. The Dutch natural gas futures are also 85% lower than a record high of €349 per megawatt hour in August. The price spike had been driven by fears that Europe would be caught in a brutal winter as Russia — a key supplier — would continue cutting piped gas flows to the continent in retaliation to Western sanctions over the invasion of Ukraine.
The concerns had sent Europe scrambling to import liquefied natural gas from other countries and fill up its storage facilities. But the harsh winter it was fully prepared for did not come — Europe experienced its third warmest January in 2023, with average temperatures 2.2 degrees Celsius, or about 4 degrees Fahrenheit higher than the average between 1991 and 2020, according to the EU's Copernicus Climate Change Service. It meant that European countries did not need to turn up the heating all that much. And hence, its regional natural-gas inventories — which are at about 65% capacity, on average —  are at their highest levels in years, according to a Bloomberg analysis of data from Gas Infrastructure Europe published Monday.
https://markets.businessinsider.com/news/commodities/europe-natural-gas-stockpile-warm-mild-winter-energy-crisis-russia-2023-2
Comment: This is not the problem I expected them to have… too much gas. Seems Russian gas is non indispensable to Europe. Gas yes, but not Russian gas. Too bad for Moscow. Gazprom spent decades building the markets and the massive infrastructure to move their gas to Europe and pissed it all away last February. They'll eventually rebuild the infrastructure to move all that gas to Asia and elsewhere.
TTG