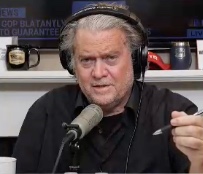 By Robert Willmann
The familiar statue or image of Lady Justice wearing a blindfold and holding balancing scales not tilted to one side or the other is an ideal. Sometimes you will see it in court, and sometimes not. A court proceeding is its own, highly controlled environment. Designed originally to resolve disputes, it has during the last 30 years become more bureaucratic, technocratic, and almost impossibly expensive for most people. But it is still a system operated by human beings, and can be studied and approached as such.
Even in the U.S. legal system, which allows jury trials in many but not all instances, the predominant player in a courtroom production is the person in the black robe. Especially in federal court, the judge presiding can significantly influence the course and result of a civil or criminal lawsuit. A judge decides which legal issues can ultimately exist in a case, what type of evidence can be presented about an issue, the scope of the evidence, how much of it a party can present, whether an expert witness is qualified to testify and the scope of an expert's testimony, and so on. Human nature applies to judges also, which can unfortunately produce a whole range of problems.
Furthermore, laws can be badly written, or tilted in favor of one category of person or type of business, or in favor of a governmental organization. Some remedies can be so limited that a person cannot bring a lawsuit because the cost of putting on the case can be almost more expensive than a possible financial recovery. In a criminal case, a maximum possible sentence or mandatory minimum sentence can be so high as to cause a person to plead guilty instead of having a trial that would be justified by the facts.
Steve Bannon is the person who came in late in the 2016 presidential campaign and engineered Donald Trump's victory in that election. He was in the Trump administration only a short while, but has continued visibly and vigorously to promote certain political and economic positions. For the last five years, the legal system has started to be used as a political weapon through civil cases, and has degenerated further with politically motivated criminal prosecutions. Bannon's case is one of them.