Comment: I just happened to come across this story a short time ago. Several of SWMBO's family members, including her parents and grandmother, Nanny to all of us, are buried only a short distance from General Thomas. I would visit his grave whenever we visited her family. I was always intrigued by the bronze tablet in front of his grave placed there by the Civil War Society of Berryville, Virginia in 1992. I never found any information concerning that group.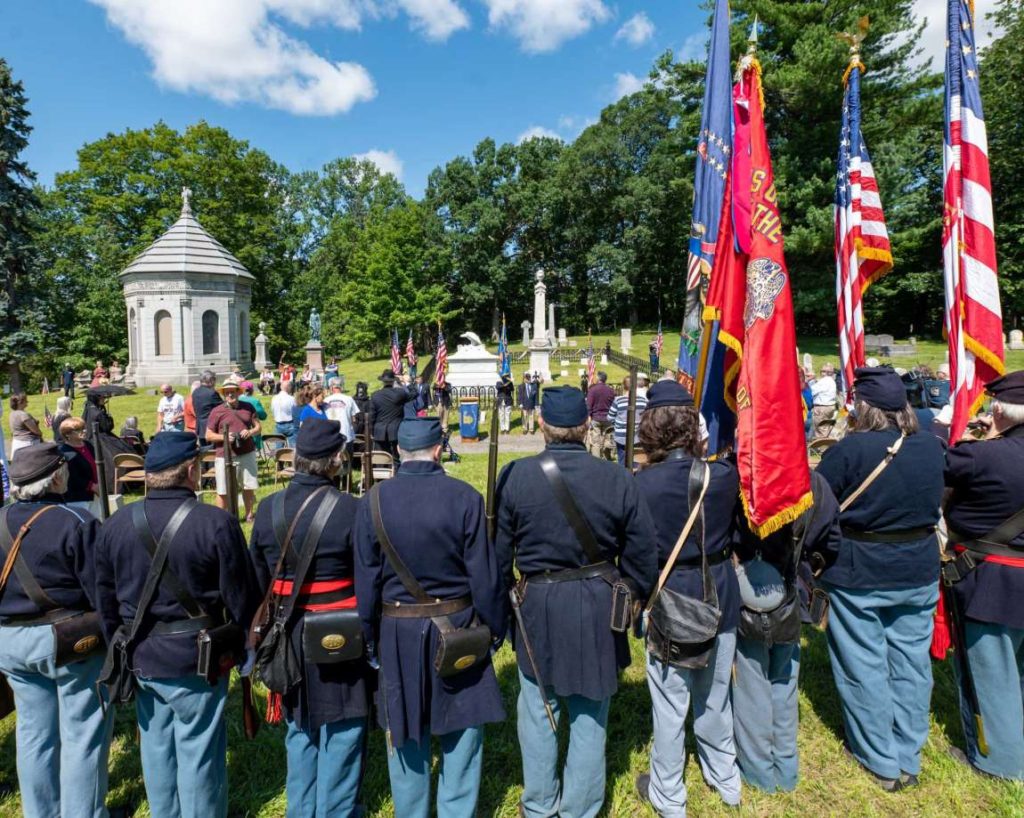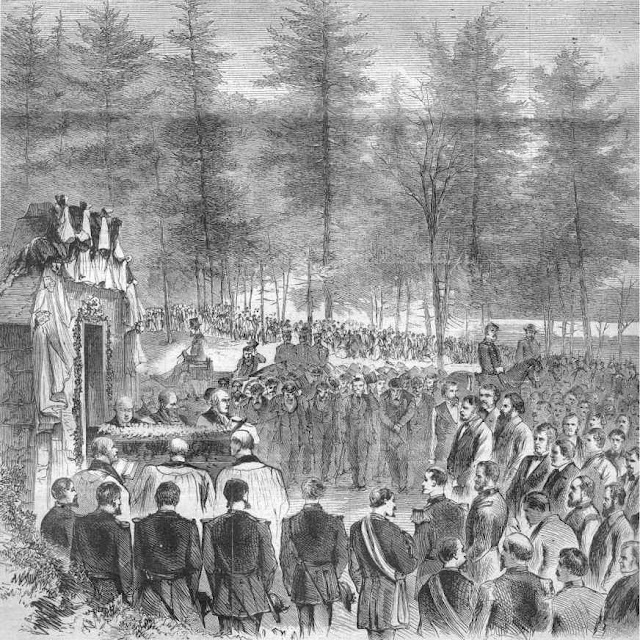 General Thomas wasn't just the Rock of Chickamauga. In my opinion, he was one of the most capable and competent general officers on either side of the Civil War. When Sherman set off on his march to the sea, he left Thomas with what was left of his Army of the Tennessee, the sick, lame and lazy. Thomas had no cavalry, little supplies and his forces were spread over a wide area. Thomas chose to gather and rebuild his forces, now the Army of the Cumberland once again, at the main Union supply base of Nashville, Tennessee before seeking to confront Confederate General Hood's Army of Tennessee.
Confederate General Hood sought to defeat Thomas's forces before they could concentrate. Unfortunately for Hood, he failed to defeat a Union force under General Schofield at Spring Hill due to a breakdown in communications in his army. Schofield was able to slip past Hood's army unscathed and continue north towards Nashville. Schofield set up a defensive position at Franklin to delay Hood's advance. Hood impetuously launched a massive frontal assault on Schofield's defenses that would dwarf Pickett's charge both in size and cost. After Hood's failed assault, Schofield continued his withdrawal to Nashville.
At Nashville, Thomas took the time to rebuild a formidable, well supplied and trained army with a strong cavalry force. Both Grant and Lincoln grew impatient for Thomas to begin his attack on Hood, but Thomas would not be rushed. He began his attack only when he felt his forces were ready to fully crush Hood's army. At the two day Battle of Nashville, that is exactly what Thomas did. He defeated Hood through a series of feints and bold flanking maneuvers and pursued the remnants of Hood's army until it was rendered ineffective. Confederate resistance in this theater was over. Thomas' conduct of this campaign was studied in European military schools for years after the war.
TTG
https://www.timesunion.com/news/article/Photos-Civil-War-general-honored-at-Troy-16354672.php?IPID=Times-Union-HP-CP-Latest-News