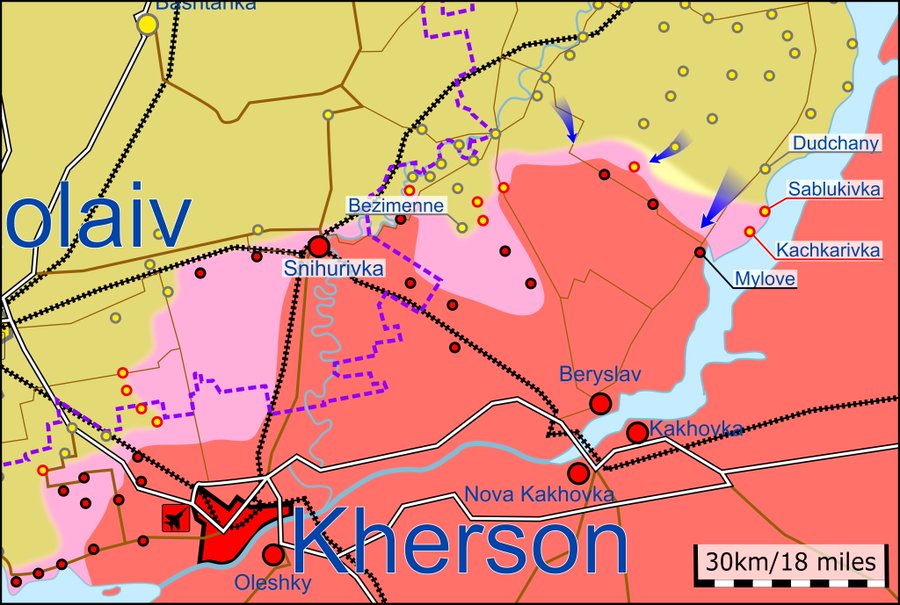 "Russia is now running seriously short of precision-guided missiles – Ukraine's defenders are becoming increasingly successful at shooting down Iranian-supplied Shahed-136 drones and other missiles – but all too many of them get through. Ukrainian friends tell me that the atmosphere in Kyiv is tense but fiercely determined – with a brisk market for small generators to offset the expected power cuts. It is going to be very hard for Ukraine's civilians as they try to endure what is going to be a long winter.
But it's likely to be a lot harder for their enemy's troops. Nato has been planning for months to ensure that their Ukrainian allies are as well-equipped as possible. Canada has weighed in with nearly half a million sets of winter gear drawn from their modern and effective military stocks. Other countries, including the US and Estonia have followed suit.
Meanwhile, in an army not renowned for maintenance or logistical efficiency, but rightly famous for its corruption, Russian troops – including recently drafted soldiers with two or three weeks training – will have to find ways to cope with the weather."
Comment: I am amused by commenters here who try to tell us that the hearty Russians and other assorted creatures "fighting" for Russia will just shrug off the effects of a Winter spent in the field in the sunny, mild weather of the Ukraine. People really think that going skiing or some other sports experience is anything like continual exposure to the elements under northern conditions? My! My! If you believe that, you really have to try attacking some stony hillock with your clothes frozen stiff by freezing rain and sleet, capture the hill and then stand around with the sleet still falling knowing that you are going to spend the night up there. And then you know that you are going to stay out in that weather indefinitely. I used to tell my men that they were the real heroes, not the pampered people who live in Olympic Villages every four years.
The Russian Army has a very good seeming seven-layer system of Winter clothing. OK. Where is it? Where is it? I don't know about the boots. They look pretty good. Where are they?
For god's sake, Vlad, these are your men! pl
Ukraine war: 'General Winter' is about to arrive – this time it's not good news for the Russian army (theconversation.com)