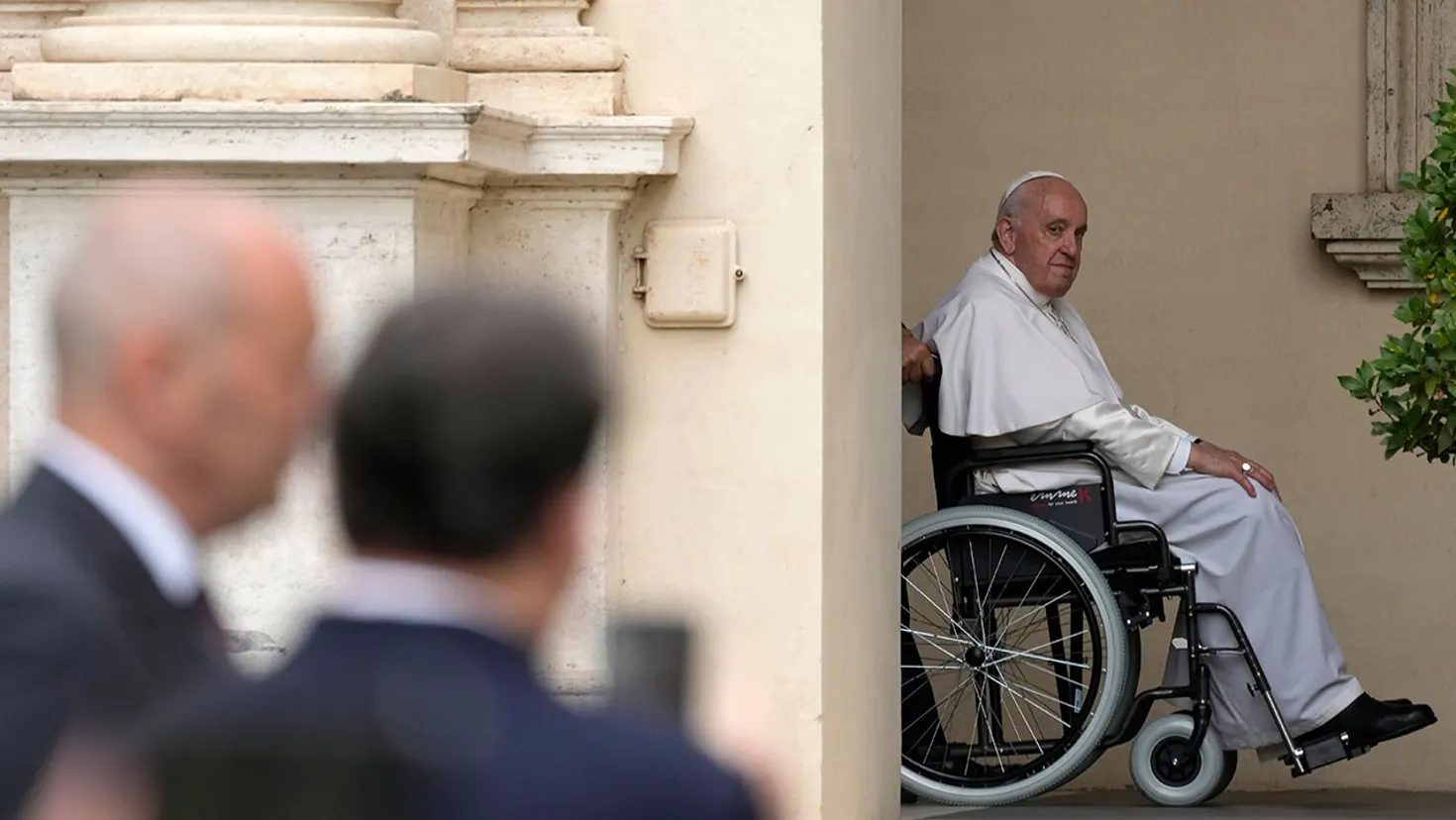 "Pope Francis added fuel to rumors about the future of his pontificate by announcing he would visit the central Italian city of L'Aquila in August for a feast initiated by Pope Celestine V, one of the few pontiffs who resigned before Pope Benedict XVI stepped down in 2013.
Italian and Catholic media have been rife with unsourced speculation that the 85-year-old Francis might be planning to follow in Benedict's footsteps, given his increased mobility problems that have forced him to use a wheelchair for the last month.
Those rumors gained steam last week when Francis announced a consistory to create 21 new cardinals scheduled for Aug. 27. Sixteen of those cardinals are under age 80 and eligible to vote in a conclave to elect Francis' successor.
Once they are added to the ranks of princes of the church, Francis will have stacked the College of Cardinals with 83 of the 132 voting-age cardinals. 
While there is no guarantee how the cardinals might vote, the chances that they will tap a successor who shares Francis' pastoral priorities become ever greater.""
Comment: I thought that Francis would be a grand pope, a liberal who nevertheless kept within the boundaries of church teaching. Instead, he has proven to be a man whose very identity as a Catholic Christian is open to question.
He has left open to speculation his own faith in the reality of transubstantiation in the Eucharist, told a fallen priest that he too is homosexual, thereby condoning that sort of orientation in the clergy and done nothing of substance in regard to married diocesan cleergy and a greater role for women in the Church.
He is said to yearn for his Argentine homeland.
Vaya con Dios, Frank. pl
Pope Francis fuels new speculation on future of pontificate | Fox News