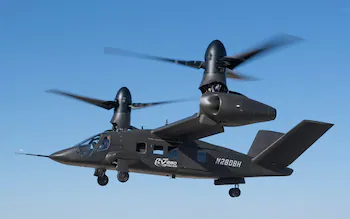 "America's new V-280 "Valor" helicopters will take off and land vertically, but be able to tilt their propellers, allowing them to fly at speeds similar to a fixed-wing plane.
The new machines will travel roughly twice as fast, and have several times the refuelling range of the current Black Hawks, which have ferried soldiers around war zones for 40 years.
Amid the growing threat from China, the US wants its helicopters to have the capability to cover huge distances over the Pacific, while still performing tight manoeuvres delivering troops to battlefields.
Steve Trimble, defence editor of US-based Aviation Week, said: "The US Army is preparing to be ready to fight a war in the Pacific against a peer adversary."
US reveals futuristic helicopter that will replace Black Hawks (telegraph.co.uk)