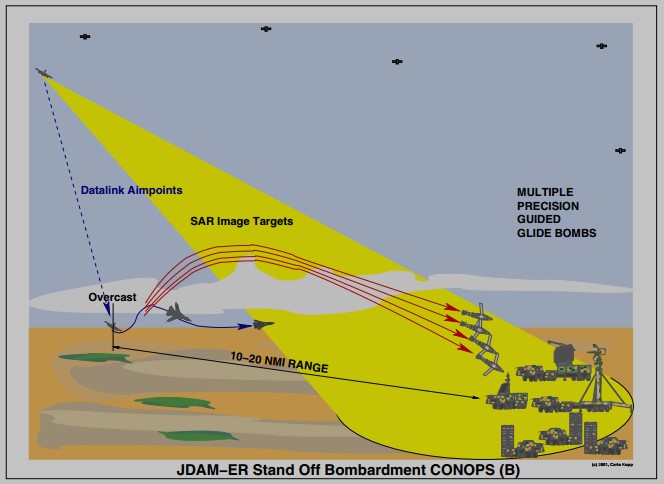 There are a lot of new Ukrainian weapon, logistical, Russian vehicle and force design reasons to think the Russian Army currently lacks the communications and mobility to stop a Ukrainian breakthrough attack.
Looking at the vehicle/force design reasons, the statement: "The firepower of the Russian Army is in it's vehicles," pretty much covers it. All the best Russian digital spread-spectrum and frequency hopping radios were in its newest vehicles.  Most of which have been destroyed in the last year of fighting. This leaves Russian artillery with older Cold War generation radios, 3G cell phones or Chinese commercial radios which are all horribly vulnerable to 1980s technology direction finding, let alone that of the 2020's gear with 1 to 3 meter geolocation performance.
This plays into Ukraine's new JDAM-ER glide bombs.  Which, when toss bombed at low altitude under radar coverage, can travel up to 44 km.  This means when tossed 10 km from the front lines out of shoulder fired missile range.  They reach deep into the tactical depths where Russian artillery batteries and their local use ammo depots live. These batteries and ammo dumps have to be close together for logistical, lack of radio and lack of resupply truck reasons. A single Ukrainian Su-25 can pitch eight 500lb GDU-38 JDAM with wing kits at eight separate GPS coordinates generated by Ukrainian radio direction finding in one pass. Painting two GBU-38 on each of four artillery batteries neutralizes half a division's worth of guns.
Russian fortifications in Ukraine without artillery fire to support them are the same sort of speed bump that Iraqi border fortifications were in the 1991 Gulf War. And in 2023 it's worse. In the old days US pilots would fly along the length of a trench system and train release dumb 500-lb MK-82s – now you can get the same effect from 40 km away by programming each GBU-38 based JDAM-ER to land maybe 50-100 meters apart along the trench system.
Now we get to the mobility/vehicle design issue.  Most Russian vehicles, other than the few command vehicles, lack auxiliary power units.  This means they have to run 500hp to 800hp diesel and 1000 hp gas turbine engines to charge their batteries every few hours to operate radios, digital fire control and night vision sights. A 70 ton M1A2 SEPv3 with a 1500hp gas turbine actually uses less fuel in a stationary defensive position than a Russian tank because is has a 10 kW APU that sips a gallon per hour of JP-8 vs 13 to 18 when the 1500hp gas turbine engine is idling. 
https://mobile.twitter.com/TrentTelenko/status/1635464523833278465
Comment: This series of comments by Trent Telenko was in response to a scenario for the coming Ukrainian offensive offered by Thomas Theiner. The interesting part is how the JDAM-ER works with the low-level spray and pray aerial tactics made necessary by the still effective Russian and Ukrainian air defense capabilities. A 40 km range from a low level pop up is damned impressive and far better than I thought possible.  Another point is that the JDAM-ER is relatively inexpensive, about $25,000 for a 500 lb warhead, larger and far cheaper than a GLMRS round.
I'm thinking back to a year ago when Colonel Lang suggested an AVG-like squadron of A-10s lend-leased to Ukraine and piloted/maintained by ex-US pilots and mechanics. Armed with JDAM-ERs along with other stand off munitions and using the same low-level pop up tactics, I think it would be an effective additional capability for the Ukrainian Air Force. Unfortunately, I also don't think it'll ever happen. They need those Polish MiG-29s as soon as possible.
TTG