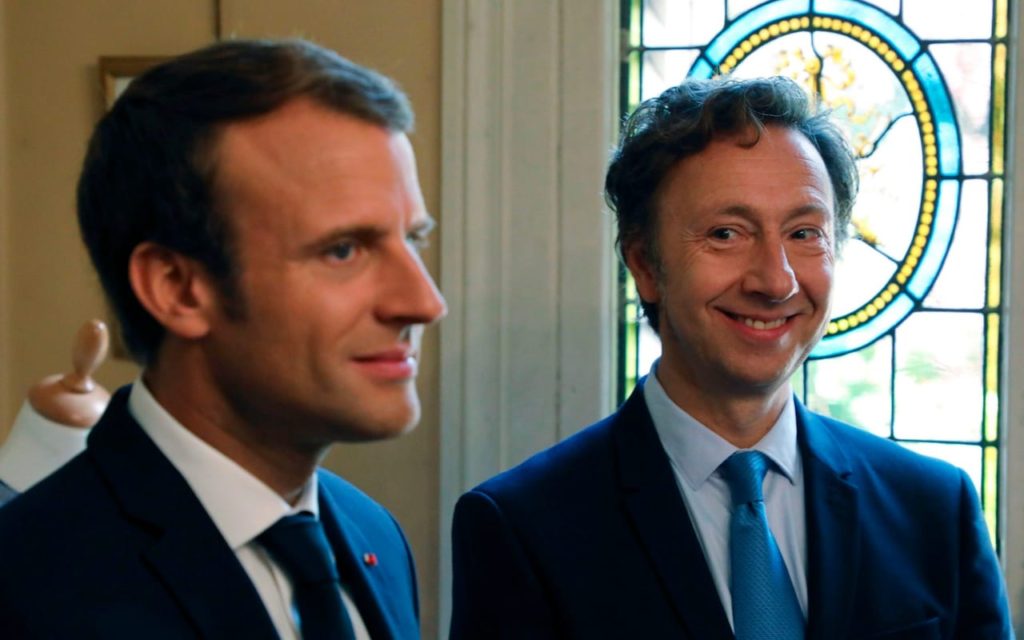 "Faced with a once-beautiful idyll that is now increasingly smelly, litter-strewn, crime-ridden and badly run, Parisians are fleeing for the hills – or failing that, the Côte d'Azur or Normandy's green hills. 
The latest to do so has raised many eyebrows. It is hard to think of a more consensual figure in modern France than Stéphane Bern. The star royal reporter at Paris Match magazine is a longtime television perennial, famous for his lavish Secrets D'Histoire documentaries. He has presented the Eurovision Song Contest and debutantes' balls and has been appointed by President Macron (a great fan) as the head of an unpaid unofficial mission to catalogue historical French monuments in urgent need of repair.
In our Republic, the 58-year-old's cross-party and cross-class appeal is as close as we come to royalty. Think of him as a sort of Prince Charles or David Attenborough figure. This should give you some idea of how seismic his decision to leave Paris has been. And he is not going quietly.
"The city has become a rubbish bin," he told the popular Le Parisien tabloid this week. "Emblematic street furniture, from benches to newskiosks to wrought iron railings are being replaced by ugly modern pieces.
"I've never seen so many trees sawn down, so many flowerbeds torn off. How can you pretend the city is building new 'ecological neighbourhoods' when this starts with tearing down all the trees? The city is noisy, dirty, violent; the streets and pavements are full of potholes; historic monuments are sold off to commercial concerns."" telegraoh
Comment: I, too, am a fan of Bern. "Is Paris Burning?" Hitler asked von Choltitz the military governor. Choltitz either lied or ignored him not wanting to be remembered as the destroyer of the "City of Light." But, now the flood of destroyers seems to be winning. pl
https://www.telegraph.co.uk/news/2021/11/16/people-fleeing-paris-city-ruined-french-left/