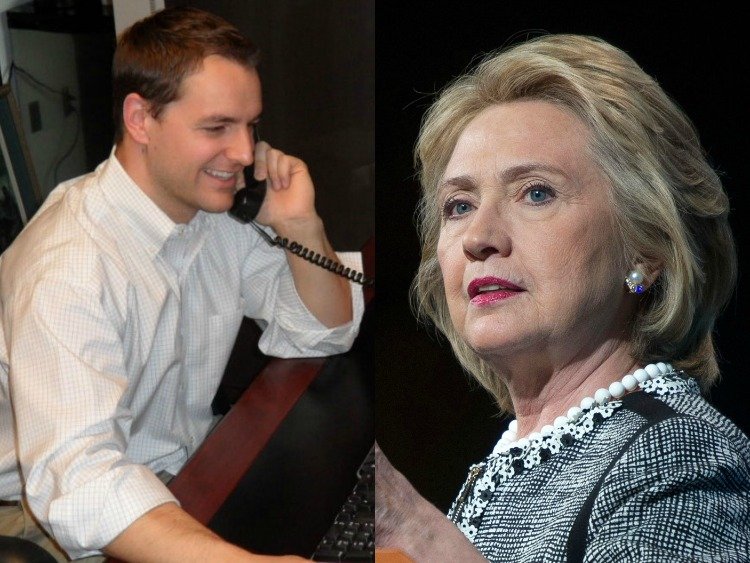 "The 27-page indictment suggests that Durham has the goods on Sussmann.  Billing records, not to mention handwritten notes, prove that he absolutely knew he was representing the Clinton Campaign but was trying to hide it.
Hillary's dirty fingerprints on the Alfa Bank scam would have been an important (or "material") fact for the FBI to know. The Bureau would have realized immediately that this was nothing more than a political smear based on an absurd canard.
Sussmann and Perkins Coie were one of the many conduits feeding phony information intended to frame Trump for "collusion" crimes he didn't commit.  Fusion GPS and its nefarious founder Glenn Simpson were also feeding similar lies to the gullible media that happily propagated them to the American public.  Of course, much of it was based on the bogus anti-Trump "dossier" composed by Christopher Steele, a notoriously slimy ex-British spy.
Meanwhile, top FBI officials like James Comey, Andrew McCabe, Peter Strzok and others exploited the lies as a pretext to spy on the Trump Campaign and pursue it's misbegotten investigation of Trump even though they had no credible evidence to support it and they learned early on that it was all a fabrication.
It was the greatest mass delusion in American political history…and did enormous damage to Trump's presidency.
All of the aforementioned people should also have been criminally charged.  Sadly, they'll likely skate —the beneficiaries of preferential treatment by a justice system that bears little resemblance to real justice.
One of the things I discovered as I poured through thousands of pages of research while writing my book, Witch Hunt, is that the entire "collusion" hoax was invented, financed, and disseminated by Hillary Clinton.  Her objective was to frame and vilify Trump so that it would distract from her own burgeoning email scandal.
The shameless lie was drawn from the insidious depths of Clinton's fictive imagination. It was magnificently devious and classic Clinton. Minions like Sussmann were instrumental in spreading the lie, as were Simpson, Steele and a host of other Hillary acolytes."" greggjarrett.com
Comment: Very interesting. It is not yet clear to me where Sussman was indicted. If it was in the Eastern District of Virginia there is a much greater chance of conviction than in the District of Columbia which is a Democrat fortress. The pool from which jurors would be drawn in Virginia extends from here in Alexandria to the NC border. Not so good for Hillly and the gang. pl
https://thegreggjarrett.com/michael-sussmann-hillarys-campaign-lawyer-indicted-for-covertly-spreading-the-russia-hoax-lie-to-the-fbi/