Leonidas of Tarentum Epigram (6.120) G-P 91 on Lyric Poets
Translated by Steven J. Willett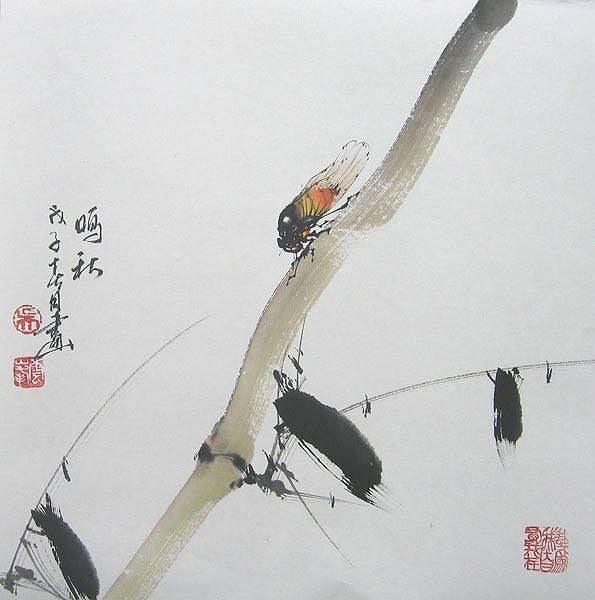 ἐξ ἡρέων ἡ γὰρ παρθένος αὐλοθέτει.
Not only do I know, perching on a lofty tree, how
To sing, as I am scorched by midsummer heat,
Without payment making a song for the wayfarers,
And feasting on the light, fresh juice of dew:
But even on the spear of fair-helmeted Athena
You'll see me, the cicada, where I'm seated.
For as much as the Muses love me, far greater Athena
I love: for she, the maiden, is creator of the lute.
οὐ μόνον ὑψηλοῖς ἐπὶ δένδρεσιν οἶδα καθίζων
ἀείδειν, ζαθερεῖ καύματι θαλπόμενος,
προίκιος ἀνθρώποισι κελευθίτηισιν ἀοιδός,
θηλείης ἔρσης ἰκμάδα γευόμενος,
ἀλλὰ καὶ εὐπήληκος Ἀθηναίης ἐπὶ δουρὶ
τὸν τέττιγ' ὄψει μ' , ὤνερ, ἐφεζόμενον.
ὅσσον γὰρ Μούσαις ἐστέργμεθα, τόσσον Ἀθήνη
ἐξ ἡρέων ἡ γὰρ παρθένος αὐλοθέτει.