As a personal note Hollywood's track record, based on a lack of reported incidents alone, appears to be pretty good. The more news that comes out, however, the worse it looks multiple people working on the movie.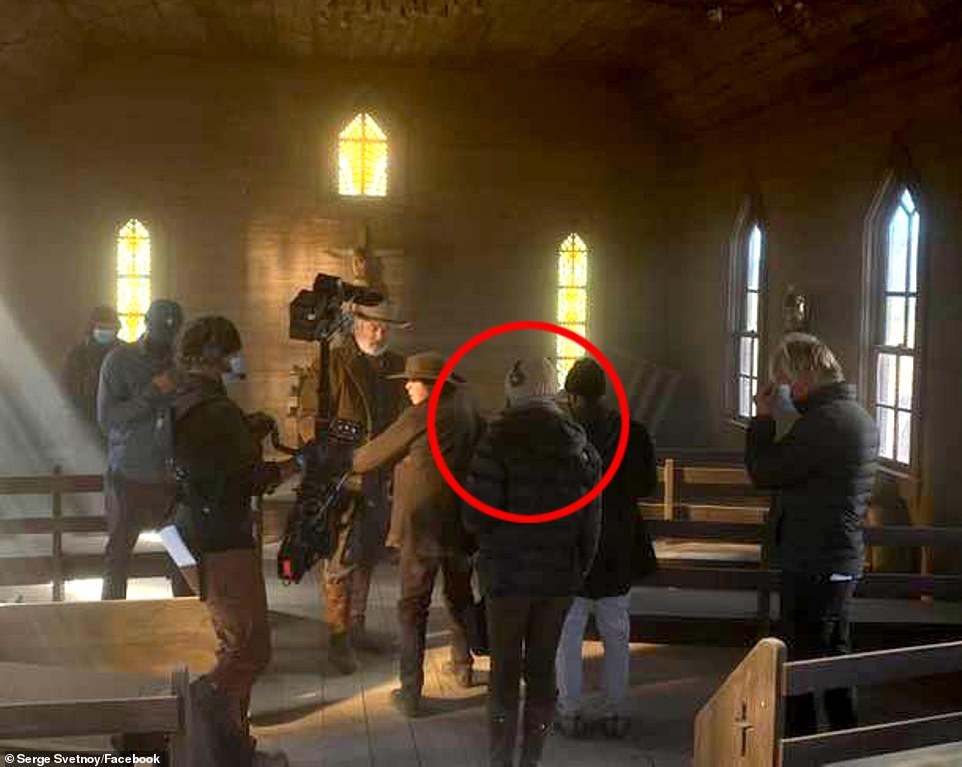 Second photo from news article. That's the location of the scene where the fatal shooting occurred. It sure doesn't look to me like pointing a gun "at the camera" makes any difference in safety when the camera operator is right behind or beside it. To quote one of the union members from the news report:
"Zak Knight, a pyrotechnic and special effects engineer who is a member of Local 44, told DailyMail.com on Friday that Hutchins' death was caused by a 'cascade of failures' by multiple people: 'There should have never been live rounds on a movie set, that's number one. Number two is every single person on a movie set has a right to inspect a weapon before it's fired. And number three is, there is no reason to ever put a person in front of a weapon that's firing. "
Also from the article: "The actor, <Alec Baldwin> who frequently used a gun playing Dean Winchester for 15 seasons on Supernatural, regaled a crowd of fans with an anecdote about his brief gun training for Rust a week before Baldwin's tragic gun accident."
Not his first rodeo.
The people involved in this are in deep legal trouble, or at least should be. Based on what is reported in the article it looks like a number of 'veteran' actors treat gun handling and gun safety as a joke. This was a very avoidable tradgedy. Perhaps a mandatory NRA safety course for everyone handling guns on a movie set should be required. Next would be getting the terminology straight, though I understand fully the left's adoption of Saul Aynski's "control the langue, control the people" mindset. Especially after something like this where the man who fired the fatal bullet faces the prospect of criminal charges for involuntary manslaughter. (feel free to look up New Mexico statues and NM Supreme Court rulings on just what constitutes that.).
posted by Fred
22,807 total views, 8 views today