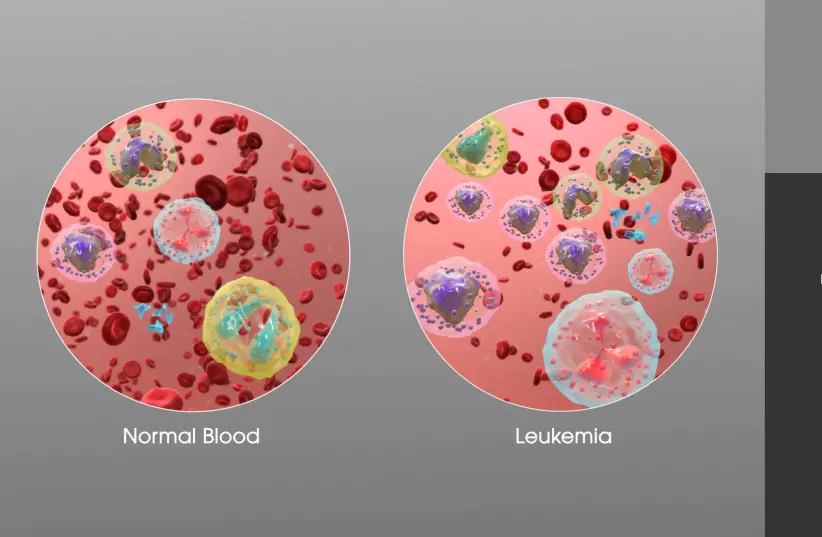 "Leukemia is a group of blood cancers that usually begin in the bone marrow due to a lack of normal blood cells and create large numbers of abnormal blood cells. Symptoms may include bleeding and bruising, bone pain, fatigue, fever and an increased risk of infections.
While its exact cause is unknown, a combination of genetic and environmental factors – including smoking, ionizing radiation, exposure to some chemicals, such as benzene, having had chemotherapy, and Down syndrome – are believed to play a role.
Although it is the most common type of cancer in children, more than 90% of all leukemias are diagnosed in adults.
Wouldn't it be wonderful if, somehow, highly proliferative leukemia cells that grow and multiply rapidly could revert to normal cells that no longer multiply? Like putting a jack-in-the-box back into the container.
New research led by scientists in Barcelona, Spain – with significant participation by colleagues at the Department of Human Genetics and Biochemistry of Tel Aviv University's Sackler Faculty of Medicine: Prof. Gideon Rehavi, Nitzan Kol, Chen Avrahami and Sharon Moshitch-Moshkovitz – has managed to do this. They have just published their findings in the high-impact journal Leukemia under the title, "Remodeling of the m6A RNA landscape in the conversion of acute lymphoblastic leukemia cells to macrophages."
The article describes how leukemia cells become normal cells that no longer multiply by changing the chemical modifications – the so-called epigenetics – of a type of its genetic material called messenger RNA. The Spanish participants included Alberto Bueno-Costa, a researcher with the group of Dr. Manel Esteller, who heads the Josep Carreras Leukemia Research Institute at the University of Barcelona."
Spanish-Israeli team finds mechanism to make blood cancer cells harmless – The Jerusalem Post (jpost.com)