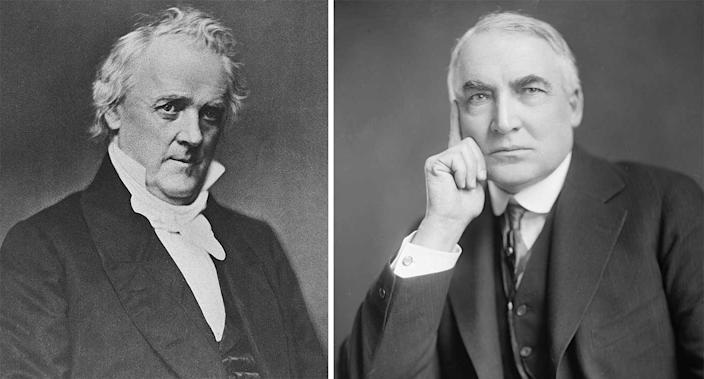 "With exactly one year until the midterm elections, President Biden, Vice President Harris and Democrats in Congress face bleak ratings that indicate they could be in for a rout in 2022, according to a new USA Today/Suffolk University poll. 
The survey, which was taken after the Tuesday elections but before House Democrats passed the popular infrastructure bill Friday, shows Biden with nearly rock-bottom approval ratings, Harris with numbers that are even worse and Democrats trailing by a wide margin on the generic congressional ballot. 
Among the topline numbers, according to USA Today/Suffolk University, are a 37.8% approval rating for Biden with a 59% disapproval – more than 11 points underwater. Forty-six percent of those included in the survey said Biden has done a worse job than expected, and 64% said they don't want Biden to run for reelection. " Foxnews
Comment: I think Sleepy Joe is the worst ever. His controllers seem determined to destroy the country or at least the Union. That beats Buchanan on the left above and Harding. Buchanan is often put down by nationalists. I say Humbug! The man was just trying to hold the Union together through compromise and Harding on the right above was simply stupid and personally corrupt about money. He was not trying to destroy anything.
Trump? A boor with sound policies. pl
https://www.foxnews.com/politics/biden-approval-harris-poll-suffolk-infrastructure