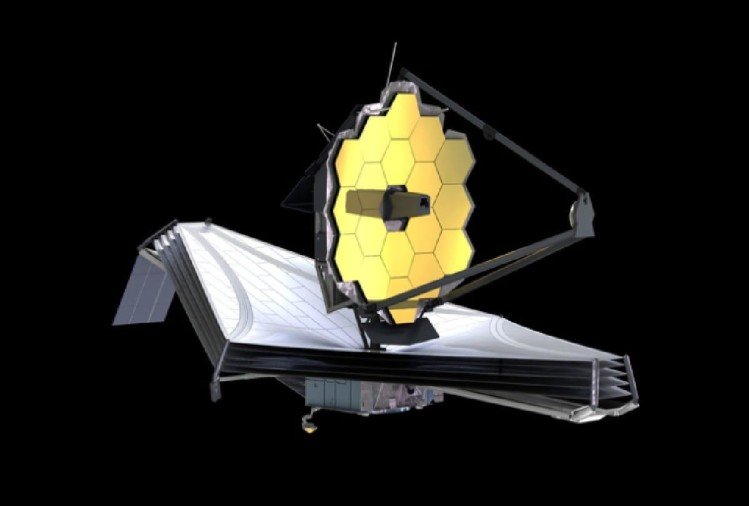 "As JWST separated from its rocket's upper stage, a video feed showed the now-independent spacecraft gleaming in sunlight, capturing one last close-up look at the observatory before its quest to pierce the veil of cosmic darkness took it inaccessibly far from Earth. "When we look farther, delve deeper, or measure more precisely, we're bound to find something wondrous," says Ken Sembach, the Space Telescope Science Institute's director. "Today we said goodbye to the telescope on the ground and we opened our eyes to the universe."
The moment JWST's solar panels emerged, control of the mission officially shifted to Baltimore. For the Space Telescope Science Institute, says Massimo Stiavelli, head of the JWST mission office, "the easy part is done, and the hard part starts now." Then he laughs. "It's the best Christmas ever."" Scientific American.
Comment: I got up yesterday morning to watch the launch. It was flawless, not a hiccup anywhere in the process. Considering that, it is remarkable that the media, including Foxnews did its best to ignore the event. There was very little mention of the launch anywhere in the US media.
Perhaps this reflects the attitude of most Americans of disdain for anything done by the Europeans, especially the French, the fabled "cheese eating surrender monkeys."
Or perhaps the disdain reflects the attitude of Dana Perino the Foxnews process lady, who states on their air that any money spent on space is money wasted. OK, she has her new Viszla puppy, Percy, to obsess over.
Or perhaps this indifference reflects the Democrat/Marxist focus on re-creation of the USSR on US soil, complete with a proletariat ruled over by themselves as nomenklatura in alliance with their monied allies.
Well, pilgrims, Webb is now 150k miles from earth and going strong. pl
https://www.scientificamerican.com/article/the-james-webb-space-telescope-has-launched-now-comes-the-hard-part1/