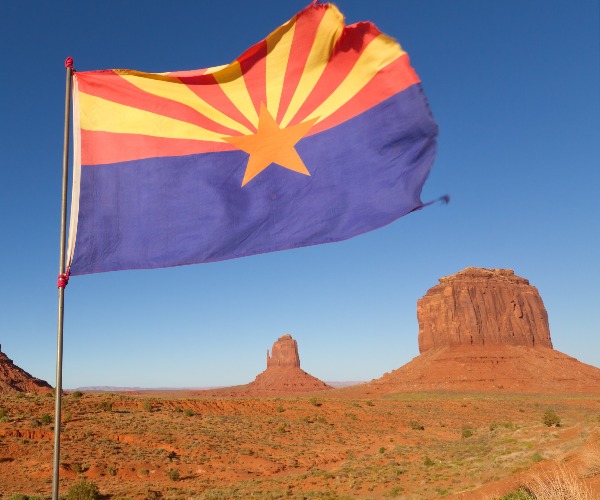 " … as a condition, the judge insisted that the Dems post a $1 million bond to cover potential costs incurred as a consequence of the delayed recount. And, by the afternoon, the outlet said, the state party had indicated it wouldn't do so.
That cleared the way for the recount to go on as planned.
Earlier this week, Senate Republicans exercised a subpoena to move voting equipment and ballots from county storage to the Arizona Veterans Memorial Coliseum, where they have said a team will spend a month doing a hand recount and forensic audit.
According to the Post, Senate leaders have said the process is intended only to explore ways to improve future elections, not to cast doubt on Biden's win by more than 10,000 Arizona votes over Trump.
But the recount has been slammed by Dems and other critics and voting rights advocates as lacking proper oversight and having potential to perpetuate baseless claims of an illegitimate election outcome.
Trump insisted for weeks following the vote that he'd been defeated only because of rampant, systemic fraud. He filed numerous lawsuits, but they gained no traction; Biden was sworn in, as scheduled, on Jan. 20.
Comment: "but they gained no traction" Oh BS! The damned judges and boards would not hear the evidence! The worst was SCOTUS who would not hear Texas' suit against Pennsylvania in what was a matter of Original Jurisdiction for SCOTUS, i.e., a dispute between states as sovereign entities.
The result of this re-count will be interesting. pl
https://www.newsmax.com/us/arizona-fraud-recount/2021/04/23/id/1018813/