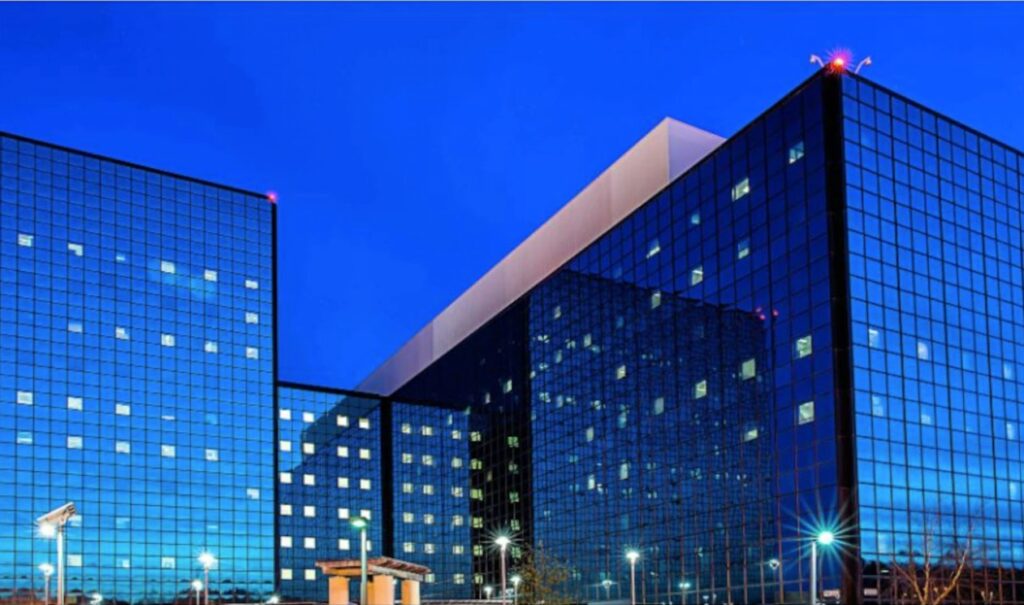 This week brings a new DoD release through the Freedom of Information Act which opens up a whole new front in the endless "What does Uncle Sam secretly know about UFOs?" debate. Back in July, The Black Vault, which specializes in FOIA requests regarding UAP and related spooky matters, asked the Pentagon for more documents related to UAP. On December 12, DoD responded by releasing seven overwhelmingly redacted pages of documents from U.S. Strategic Command, the combatant command which controls our nuclear arsenal. Even though almost all the pages are concealed, what's visible is shocking enough.
The release comes from STRATCOM's Directorate of Intelligence (J2) and consists of two Intelligence Team Activity Reports from 2020, dated July 24 and August 21. These reports are very highly classified – more on that in a moment – and contain revealing hints about what the Pentagon and the IC know about UAP. The first snippet, from the July 24, 2020, STRATCOM J2 report:

A couple things jump out immediately to the trained spook, aside from the very high classification level (hold that thought). First, UAP here includes the phrase Phenomenology, with is an au courant variation on Phenomena, which was taken by The Black Vault to mean that UAP are real, based on previous AATIP comments. That's controversial plus outside my wheelhouse.
What's very much in my wheelhouse is the reference to the UAP JIATF since that's the DoD/IC term for a Joint Interagency Task Force, which is what the Pentagon and the spooks set up when they need to tackle a difficult challenge with the hush-hush assistance of the full alphabet soup of federal departments and agencies. There are several of these in the U.S. Government, for instance JIATF West (based in Hawaii, which manages counter-narcotics activities in the Pacific region) or JIATF South (based in Key West, which manages the counter-narcotics mission for much of Latin America). It's quite a revelation that Washington has deemed the UAP issue so important that it needs a "whole of government" approach and therefore set up its own JIATF to deal with this sensitive matter.
Then, in a strange turn of events, when The Black Vault asked DoD for clarification on the UAP JIATF, the Pentagon quickly explained it was all a misunderstanding and there was no such thing (even though its own highly classified document mentioned it):
"That was a simple error in terminology – both 'JIATF' and 'Phenomenology' — when USSTRATCOM personnel prepared their internal report. There was not a DoD JIATF on UAP," said Pentagon Spokesperson Susan Gough in an e-mailed statement to The Black Vault. "We began using 'task force' or 'UAPTF' informally internally shortly before the UAPTF establishment memo was signed on Aug. 4, 2020."
That's as clear as mud to me. Let's now look at the second STRATCOM J2 Intelligence Team Activity Report, dated August 21, 2020:

Note again the reference to the supposedly non-existent UAP JIATF. The "Admiral Richard" mentioned is Navy Admiral Charles Richard, who headed STRATCOM from late 2019 until just last week. This matter was important enough that the nuke boss got the briefing along with his top staff. So did the Secretary of Defense, who in the summer of 2020 was Mark Esper. We have no idea what that highly classified UAP briefing included but it was significant enough that Secretary Esper was "read on" for its contents.
However, the high classification is really the tell. Both snippets are classified TS//SI//TK//NF and, if you know what that means, you grasp the significance.
https://topsecretumbra.substack.com/p/nsa-seems-to-be-spying-on-ufos
Comment: This info comes from John Schindler, a former NSA analyst and counterintelligence officer. He's also a historian and author of several great books about the Austro-Hungarian Empire in WW I.
So the USG is taking this UAP stuff serious. Is the NSA listening in on these things? Are they coordinating with SETI? It's odd the Pentagon would release this document identifying the UAP JIATF and then turn around and deny such a thing exists. I find that clumsy and unnecessary. Bureaucrats. Go figure. 
TTG