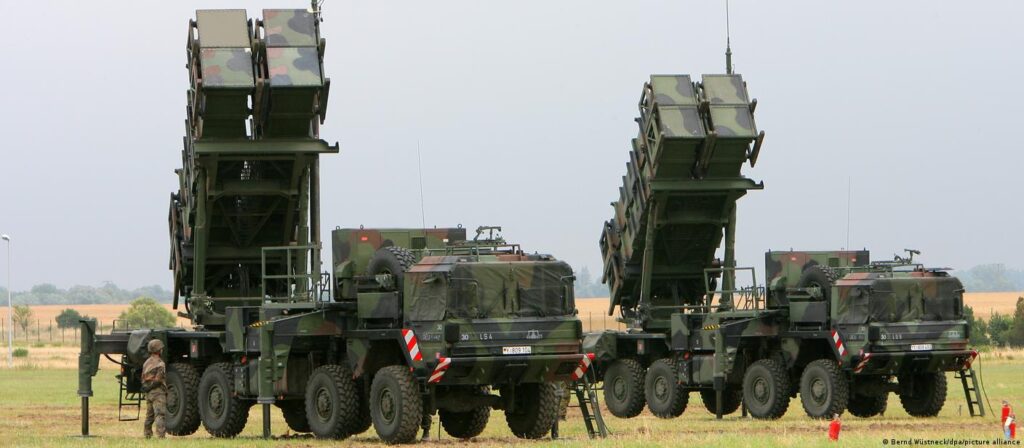 CNN  — The Biden Administration is finalizing plans to send the Patriot missile defense system to Ukraine that could be announced as soon as this week, according to two US officials and a senior administration official. The Pentagon's plan still needs to be approved by Defense Secretary Lloyd Austin before it is sent to President Joe Biden for his signature. The three officials told CNN that approval is expected.
Ukraine has been calling for the US to send the advanced long-range air defense system that is highly effective at intercepting ballistic and cruise missiles as it comes under a barrage of Russian missile and drone attacks that have destroyed key infrastructure across the country. It would be the most effective long-range defensive weapons system sent to the country and officials say it will help secure airspace for NATO nations in eastern Europe.
It is not clear how many missile launchers will be sent but a typical Patriot battery includes a radar set that detects and tracks targets, computers, power generating equipment, an engagement control station and up to eight launchers, each holding four ready to fire missiles. Once the plans are finalized, the Patriots are expected to ship quickly in the coming days and Ukrainians will be trained to use them at a US Army base in Grafenwoehr, Germany, officials said.
Ukraine has been asking for the system for months but the logistical challenges of delivering it and operating it are immense. Despite those obstacles, "the reality of what is going on the ground" led the administration to make the decision, the senior administration official told CNN, noting the continuing intense Russian missile barrages.
https://www.cnn.com/2022/12/13/politics/us-patriot-missile-defense-system-ukraine/index.html
Comment: I would think we've been training Ukrainians to operate the Patriot long before we let this information out to the public. There are several battalions already in Europe and it could have been going on in conjunction with training Polish operators. BTW, we're sending two complete batteries to Poland.
Since we're openly sharing real-time intelligence with Ukraine, there's no reason not to network the Ukrainian Patriots with the Polish-based Patriots. For that matter they should be networked with the Aegis Ashore in Romania. I don't know if the Polish one is operational yet.
This move does indicate something important. The Russian campaign to knock out the Ukrainian electrical grid is effective. Sure the Ukrainians are able to patch the system so far and the Russians are running low on cruise missiles, But there's a serious question whether Ukraine's restorative capability will out last Russia's ability to hit the grid. Plus there's the question of Iranian drones and possibly Iranian missiles. Unlike Surovkin's Donetsk zerg rush tactics, his strategy of bombing Ukraine into darkness and cold may be working. That's "the reality of what is going on the ground" that prompted this decision.
TTG