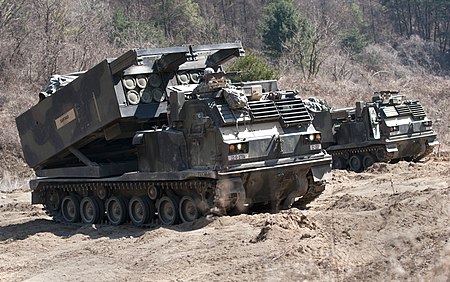 "The U.S. military in recent weeks awarded Lockheed Martin $179 million to replace High Mobility Artillery Rocket Systems and Guided Multiple Launch Rocket Systems it sent from its own stockpiles to Ukraine, according to Pentagon data set to be released on Wednesday.
News of the spending, which is part of $3.4 billion in Ukraine-related contracting actions for arms and equipment since the start of the Russia-Ukraine war eight months ago, coincided with Lockheed's disclosure Tuesday that it's increasing HIMARS and GMLRS production by nearly 60 percent.
The systems have become a key tool in Ukraine's ability to strike bridges that Russia has used to supply its troops, enabling Ukrainian forces to make inroads in Russia-controlled regions.
The replacement contracting actions include $95 million in August and September for HIMARS, which has played a pivotal role in Ukraine's counter-offensive against Russian troops in the east and south, and $84 million in September for the GPS-guided GMLRS rockets, which have a range of more than 80 kilometers."
Comment: People have been fussing about depleted stocks. Here is the answer to that question. pl
Pentagon replacing HIMARS launcher and rocket stocks sent to Ukraine (yahoo.com)