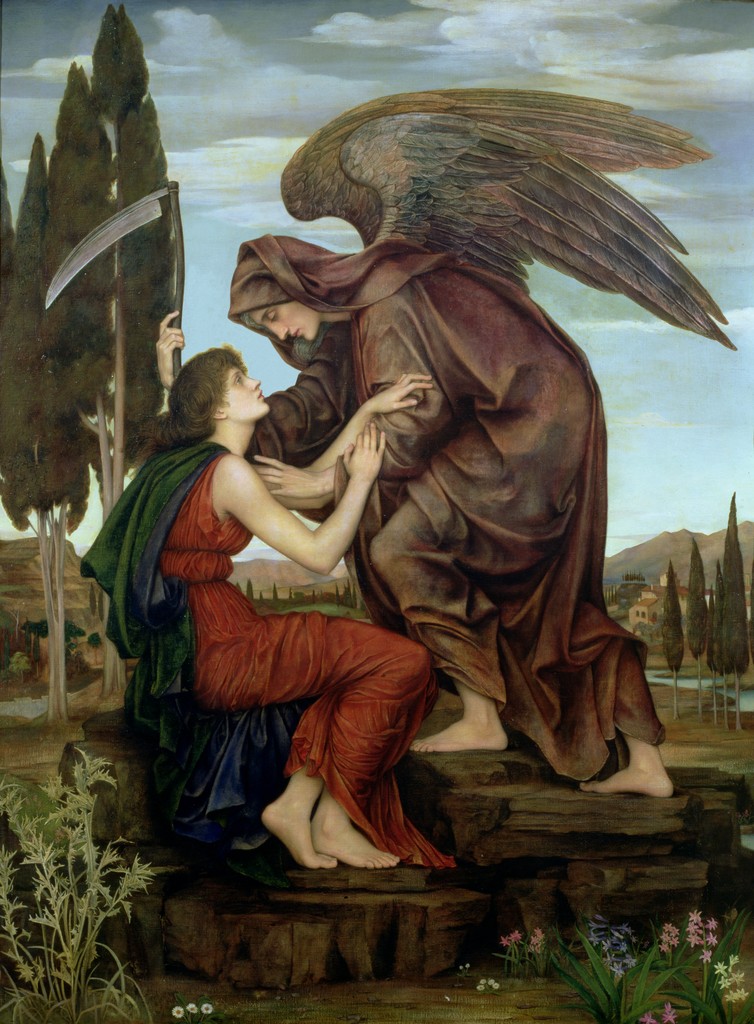 Even before the pandemic struck, Gorokhovets, a picturesque medieval church town some five hours' drive from Moscow, was dying. As other businesses struggle, at least one sector is growing: the settlement recently saw the opening of its third funeral parlour. "People either die or they leave," said Yulia Balandina, the manager of one of the funeral homes. Ms. Balandina, pictured below, estimates that coronavirus has increased her workload by around 10 percent. Other funerals she has arranged in recent months point to different, long-standing problems in Russia: a father, mother and daughter who died on the same day after drinking bootleg alcohol together, and depressingly regular suicides among young men.
Russia's population fell by almost 600,000 over the last year to 146 million, according to official statistics, in its sharpest decline in the past 15 years. This month, Russia reported its first fall in life expectancy since 2003. While the coronavirus pandemic is to blame for much of that fall, broader economic instability in Russia has also played a role, along with a generational echo of the disastrous drop in birth rates during the collapse of the Soviet Union.
Those figures pose a significant problem for President Vladimir Putin, who has said he is "haunted" by the prospect of a dying Russia and has made addressing an ongoing demographic crisis one of the priorities of his two decades in power. From the mid-2000s the downward trend did reverse, on the back of an improving economic situation and government efforts to reduce alcohol consumption. Authorities offered greater financial support for couples with several children and even revived a Soviet tradition of awarding medals to particularly prolific parents. The powerful, Kremlin-linked Orthodox Church also sought to promote an ideal of large families. But now the picture is bleaker. The state statistics agency Rosstat has provided three possible scenarios for the next 15 years. The most optimistic of these, which has been rejected by independent experts as unrealistic, projects the population will grow to 150 million people by 2036. The most pessimistic predicts a slump to 134 million, a fate that could await the country unless major changes are forthcoming. Mr Putin last year announced plans to offer parents extra state funding from their first child, which has previously only been offered to families with two children or more. (Theo Merz)
The full article continues here. I find it quite interesting where a Gorokhovets babushka lays the blame for the demise of her town.
In another article on this subject, Emerging Europe includes a chart showing population projection for much of Europe. It's telling that the only countries projected to increase their populations over the coming decades are the 'stans. Too bad the study didn't include more of the world.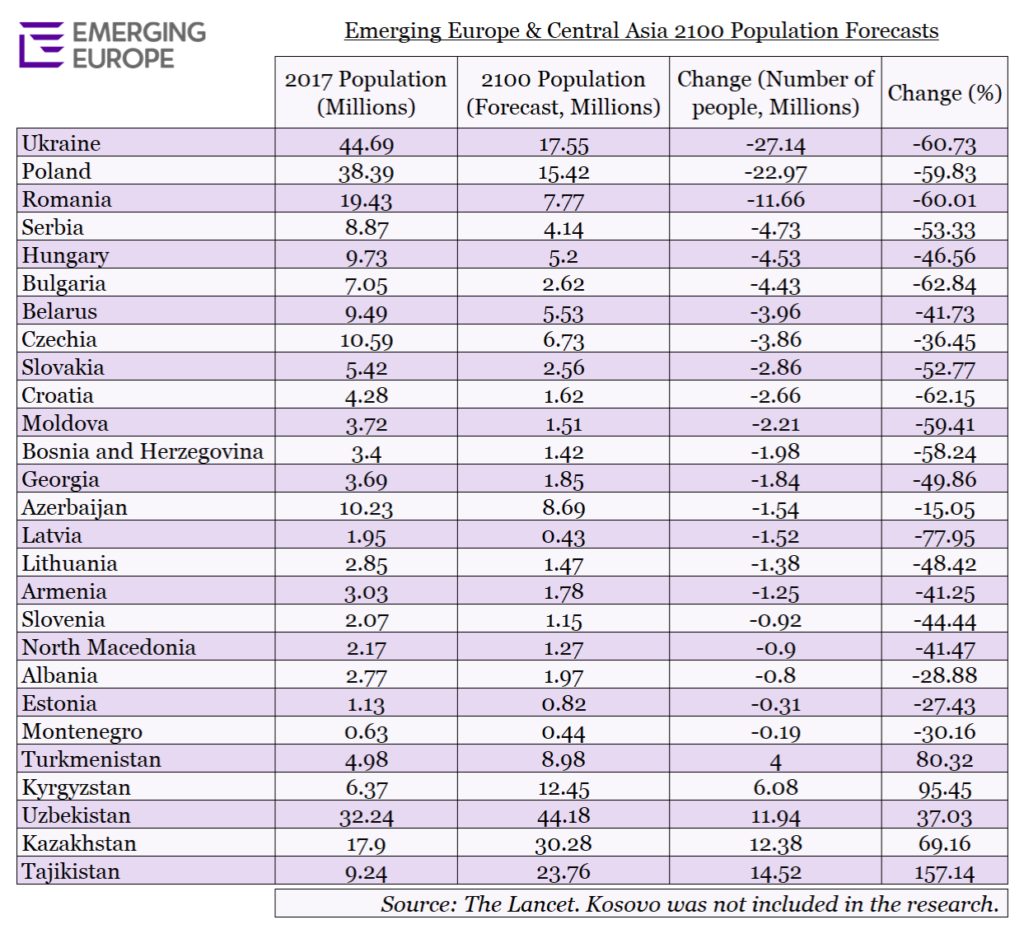 Comment: This is not just a Russian story. It is a world story, or at least a Western world story. Similar tales are told in small cities and towns across the US. And it's certainly not a Covid 19 story. The deaths, long term health effects and lockdowns are leaving a toll, but it's just a blip in the grand scheme of things. It's a fertility story caused by a variety of reasons and an ensuing aging population story. I can't think of a single aspect of human existence that this won't effect, local and international economies, health care, immigration, the environment, obviously settlement patterns, military forces and the international balance of power. "Hold on to your butts."