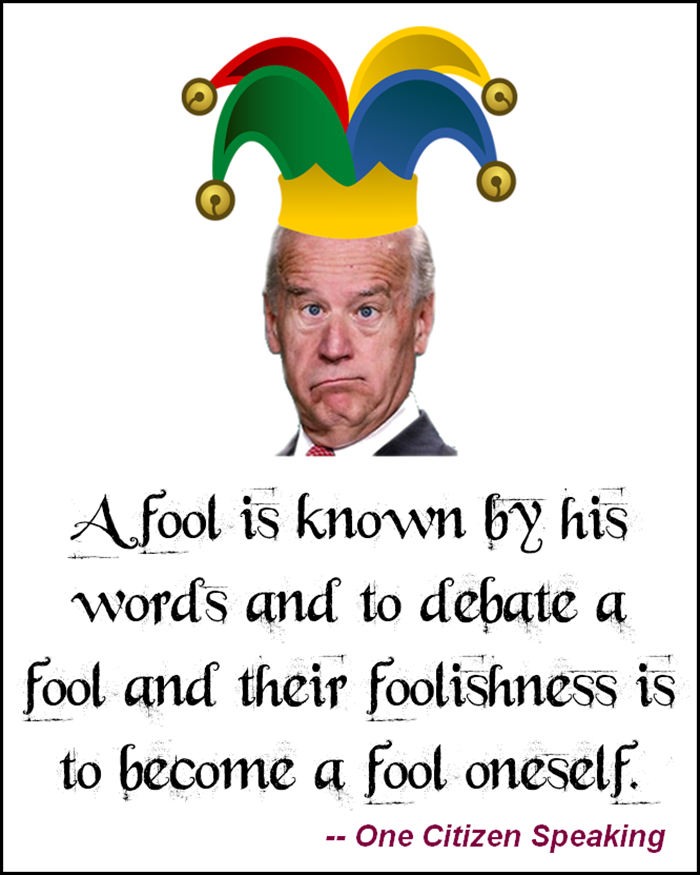 "President Joe Biden's approval rating has dipped to just 35%, according to the CIVIQS rolling job approval survey released Tuesday.
The poll comes as Democrat leaders and the Biden administration continue to push for passage of the president's $1.7 trillion Build Back Better bill, which has stalled in the Senate due to opposition from Sen. Joe Manchin, D-W.Va.
The poll also found that 56% disapprove of Biden's performance one year into his term. Biden is heavily favored among Democrats (73% approve) and overwhelmingly disliked by Republicans (96% disapprove).
Just three states have a higher approval rating than disapproval rating for the president, including Hawaii (49-42%), Massachusetts (48-39%), and Vermont (49-39%)."
Comment: Makes for an interesting contrast to his words on Capitol Hill today. pl
https://www.newsmax.com/politics/biden-approval-drops-35-percent/2022/01/06/id/1051303/