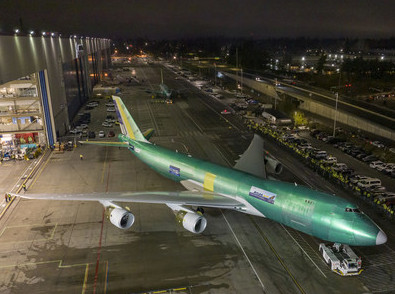 By Robert Willmann
A wonderful airplane designed to carry both passengers and freight emerged from the imagination of designers starting in 1967. Called the Boeing 747, it entered service on 22 January 1970 with Pan American World Airways, because Pan Am's president had talked to Boeing's president at that time about developing a new airplane. After 54 years of production and 1,574 planes, manufacturing ended on 6 December 2022 at a Boeing facility in Everett, Washington [1]. In 2014, the number of planes produced reached 1,500, with a delivery to Lufthansa Airlines in Germany. The last one produced is a 747-8 to carry freight, and will go to Atlas Air in 2023.
An article in the Northwestern University Transportation Library gives a history of the 747–
http://sites.northwestern.edu/747anniversary/#:~:text=747%20Anniversary,service%20on%20January%2022%2C%201970
I liked flying as a passenger in a 747, which made long flights more pleasant.
What a great airplane. It came into being when manufacturing was booming and taken seriously in this country.
---
[1] http://alaskapublic.org/2022/12/09/the-very-last-747-jet-has-been-made-ending-a-run-of-more-than-50-years/
http://www.boeing.com/commercial/747/
http://www.smithsonianmag.com/air-space-magazine/a-amp-s-interview-joe-sutter-14734609/#hPI51fDOyEzbZIDB.99