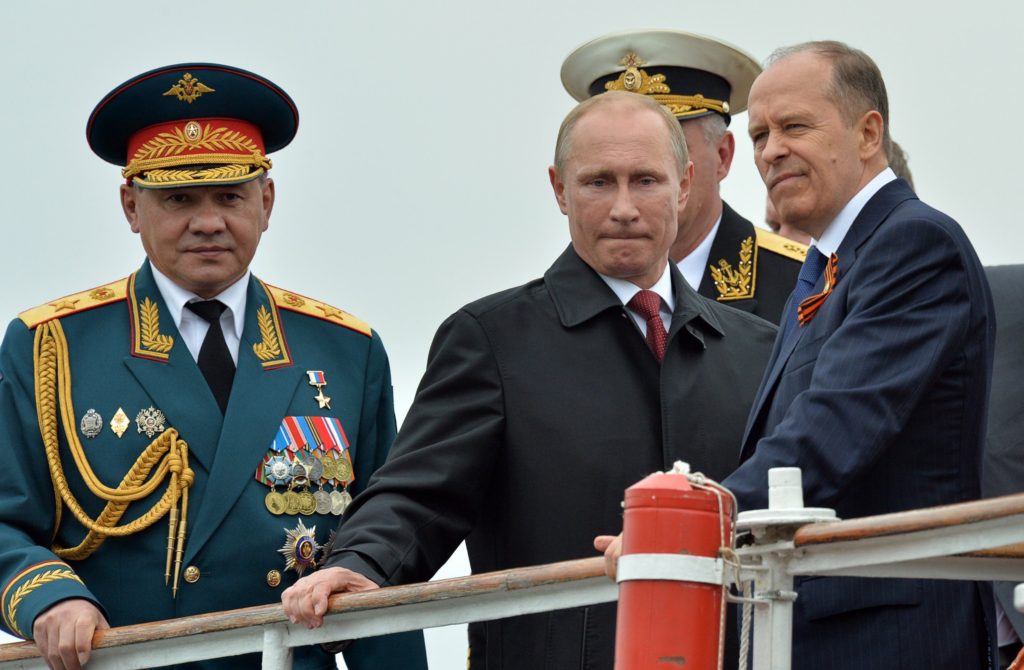 "… three people close to Putin pose potential threats to him: the Kremlin security council chief, Nikolai Patrushev; Federal Security Service head Alexander Bortnikov; and Defense Minister Sergei Shoigu.
"Nobody's gonna ask, 'Hey Vladimir, would you like to leave?' No. It's a [expletive] hammer to the head and he's dead. Or it's time to go to the sanatorium," Hoffman said. "They schwack him for it. That's what they'll do."
However, former CIA officer Ronald Marks, now a senior fellow at the Atlantic Council, noted that Putin has "done a nice job of getting rid of those who aren't on his side," and said Putin could be safe if the agents protecting him, known as the "siloviki," stay loyal.
"I think he's OK as long as the siloviki are on his side," Marks said.
Marks also said that public opinion has not reached a point where it will influence the siloviki, though Marks said that that could happen if widespread unrest over the invasion of Ukraine spreads in Russia.
"The Russians are very sensitive, more than they would say, to internal opinion within Russia," Marks said. "It's a country that will explode, but it takes a long time. … when you do see the explosion it's going to come around the economics. Once they can't get food, once things get rough like that, then you're going to see people in the streets.""
Comment: I am inclined to think that VP is likely to depart the scene in this fashion. pl
Former CIA Officer: Putin's Inner Circle Could Kill Him | Newsmax.com