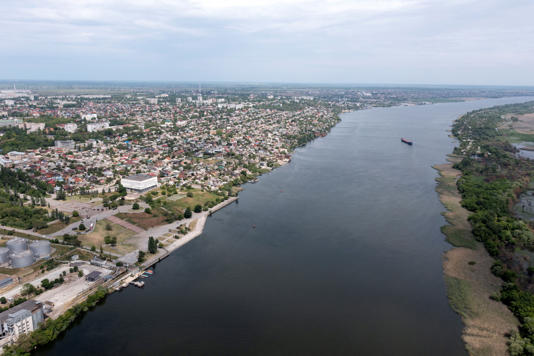 "The region's Moscow-installed head, Vladimir Saldo, told Russian state television that the administration was moving to the east bank of the Dnieper river, Agence France-Presse reported.
There were reports on social media that Russian intelligence service (FSB) officers and Chechen troops fighting for President Vladimir Putin's forces had already begun to leave the city between two and three days ago.
Kherson is the capital of the region of the same name and is on the western bank of the river, as are Ukrainian troops. It was the first major city to fall to Russian forces and its recapture would be a major gain for Ukraine.
Saldo said that up to 60,000 civilians would leave in an "organized, gradual displacement" in a move which Ukraine has called on people to ignore, the BBC reported.
Saldo said the withdrawal, including the movement of civilians from the city, was a precaution and Russian forces would continue to fight. The transfer of civilians by an occupying power from occupied territory is considered a war crime."
Comment: The troops and FSB IN the city have begun to leave but Ukrainian capture of the Dnipro bridges around Kherson will further isolate Russian forces west of there. pl
Russia Abandons Kherson as Putin's Army Flees Back Across Dnieper (msn.com)