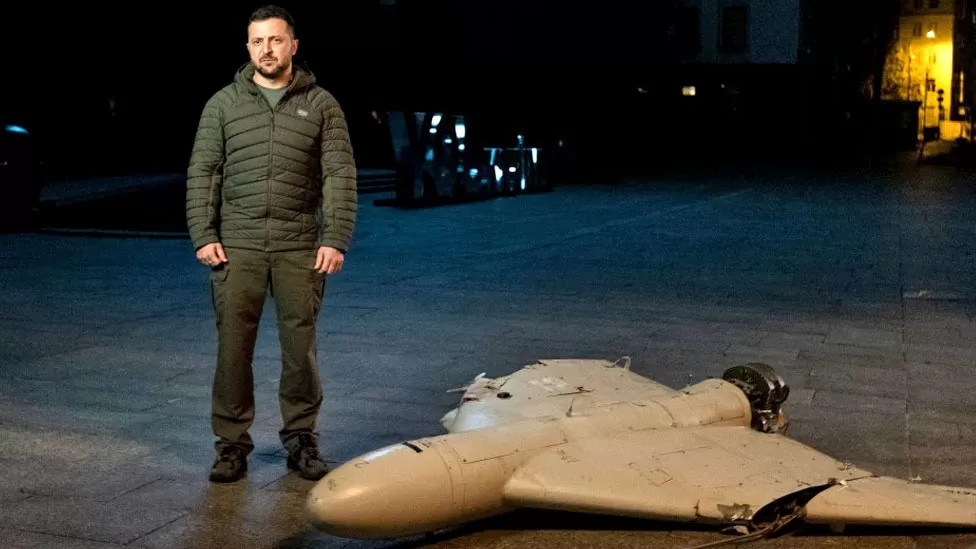 KYIV, May 29 (Reuters) – Russia said on Monday its military hit Ukrainian air bases in overnight strikes and Ukrainian forces shelled industrial facilities inside Russia as both sides sought the upper hand ahead of what Kyiv hopes will be a decisive counter-offensive.
In a rare acknowledgement of damage to a military "target", Ukraine said that work was under way to restore a runway and that five aircraft were taken out of service in the western region of Khmelnitskiy, though it did not name the sites. A military airfield was sited in the region before the war. "At the moment, work is continuing to contain fires in storage facilities for fuel and lubricants and munitions," the Khmelnitskiy regional governor's office said. Russian state-owned news agency RIA cited the defence ministry as saying more than one air base had been hit. There was no confirmation from Ukraine of damage to other air bases.
The Ukrainian capital came under attack for the 16th time this month after a second successive night of bombardment. But officials said most of the drones and missiles fired overnight had been shot down and no targets were hit in the morning. Ukrainian President Volodymyr Zelenskiy praised U.S.-supplied Patriot anti-missile defences. "When Patriots in the hands of Ukrainians ensure a 100% interception rate of any Russian missile, terror will be defeated," Zelenskiy said in his nightly video address. The general staff of Ukraine's armed forces said that all 11 missiles used in the daytime attacks had been destroyed. But it made no mention of the Patriot systems.
Yuriy Ihnat, a spokesperson for Ukraine's air force, suggested the Patriot was behind the latest results against incoming Iskander ballistic missiles. "I think you can guess," Ihnat told Ukrainian television. "If Iskander-M missiles are intercepted, you can draw conclusions about the means that specifically targeted the objectives – ballistic targets."
The attacks, which sent Kyiv residents running for shelter in metro stations, were part of a new wave of Russian air strikes this month as Ukraine, armed with new Western weapons, prepares a push to try to take back territory Russia has seized in the "special military operation" launched in February 2022. "With these constant attacks, the enemy seeks to keep the civilian population in deep psychological tension," said Serhiy Popko, the head of the city's military administration. Two people were killed and eight wounded in a Russian attack on the Ukrainian city of Toretsk in the eastern region of Donetsk on Monday, regional Governor Pavlo Kyrylenko said.
https://www.reuters.com/world/europe/russia-hits-military-facility-ukraine-new-wave-strikes-2023-05-29/
Comment: So the Russians can hit strategic military targets deep in Ukraine's rear area. If they kept this kind of targeting up on a continuous basis, they would make some real progress in degrading any developing Ukrainian offensive capability. This would be so much more effective than trying to terror bomb Kyiv. That's not breaking the Ukrainians. It's pissing them off. Plus that's where the Ukrainian air defense assets are concentrated. Shooting down the vast majority of drones and missiles targeting Kyiv is giving the Ukrainians a win and a morale boost. Why don't they force the Ukrainians to redeploy those air defense assets by targeting more airfields and assembly areas further west?
For a while the Russians seemed to settle on a plan to destroy the Ukrainian power grid. It was a good plan, but they stopped for some inexplicable reason. Who's running their air campaign?
TTG