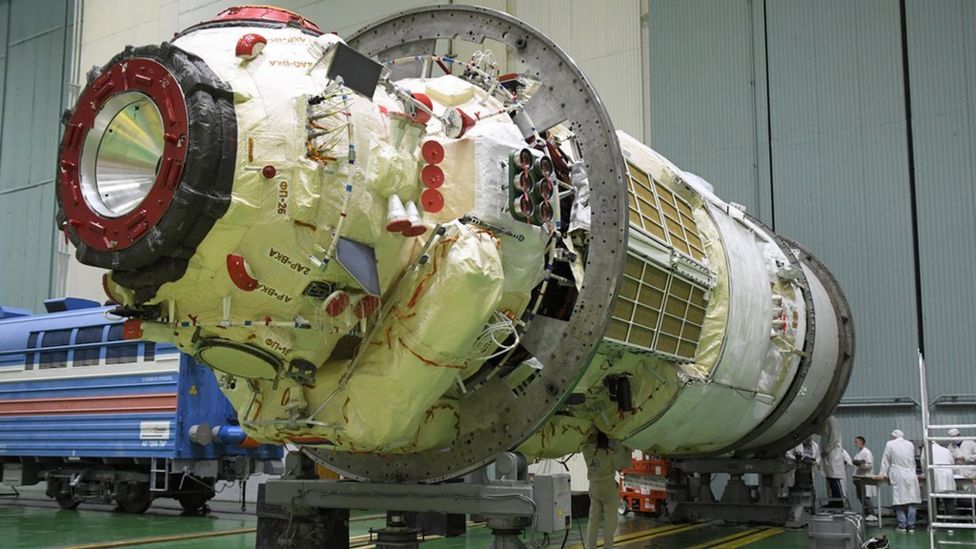 "A Russian rocket has departed the Baikonur Cosmodrome, Kazakhstan, to deliver a new science module to the International space station (ISS).
The 13m-long, 20-tonne Nauka laboratory will go on the rear of the orbiting platform, connected to the other major Russian segments, Zvezda and Zarya.
The new module carries with it a large robotic arm (ERA) supplied by the European Space Agency (Esa).
Nauka is much delayed. It was originally supposed to launch in 2007.
But it suffered repeated slips in schedule, in part because of budget difficulties but also because engineers encountered a raft of technical problems during development.
The module will result in a significant boost in habitable volume for the ISS, raising it by 70 cubic metres.
Cosmonauts will use the extra space to conduct experiments and to store cargo. They'll also use it as a rest area." BBC
Comment: There has been much fretting lately over the thought that Russia will abandon cooperation in space in favor of cooperation with China. What does this mean in terms of that speculation? pl