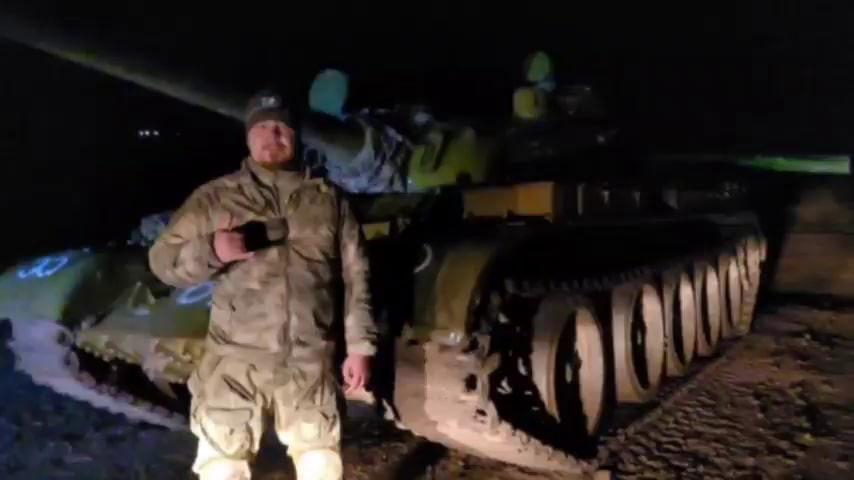 The first of potentially two or three hundred 70-year-old T-55 tanks that the Kremlin has been pulling out of long-term storage finally have arrived in Ukraine. A photo that appeared online on Friday depicts a T-55 reportedly somewhere in Zaporizhzhia Oblast in southern Ukraine. The photo confirms what some observers grimly predicted: the Kremlin is shipping T-55s to Ukraine without upgrading them. The tank in the photo has the same active infrared optics the T-55 had in the late 1950s. And there's no evidence the Russians have added blocks of explosive reactive armor in order to reinforce the T-55's original—and thin—steel armor. In other words, the T-55s really are 1950s technology. And hopelessly obsolete compared to even the oldest tank in the Ukrainian inventory. The mismatch could have profound implications in the coming weeks and months, as Russia's failed winter offensive peters out and Ukraine moves to seize the initiative with its own, long-planned offensive.
"The Ukrainians, with the infusion of Western aid, have improved the quality of their tanks and other vehicles," Mick Ryan, a retired Australian army general, wrote in his newsletter. "The Russians, having lost much of their best kit in the first year of the war, are turning to much older tanks and armored vehicles drawn from Cold War stores."
Russian technicians began recovering T-55s from long-term storage at the 111th Central Tank Reserve Base in Khabarovsk, in southeastern Russia, in March. It's not hard to understand why. In the 14 months since Russia widened its war on Ukraine, the Russian army and its allies have lost nearly 2,000 tanks in Ukraine. That's four times as many tanks as the Ukrainian army has lost.
Foreign sanctions meanwhile have deprived Russia's two main tank factories of the high-tech components—optics and ball-bearings—they need to build more than a handful of new T-90M or T-72B3 tanks every month, or even to restore older T-72Bs, T-80Bs or T-62Ms.
The T-55, which first entered service with the Soviet army in 1958, is from a generation of armored vehicles before modern optics, autoloaders and multi-axis stabilization for their main guns, passive infrared optics and sophisticated computerized fire-controls. A T-55 unlike a new T-72B3 or T-90M doesn't need a lot of modern electronics in order to function. The Kremlin is reactivating T-55s because they're the only tanks Russian industry currently can restore quickly and in large numbers.
https://www.forbes.com/sites/davidaxe/2023/04/14/russia-sent-70-year-old-t-55-tanks-to-ukraine-without-even-upgrading-them/?sh=786949534d28
Comment: I was licensed to drive and operate one of these at Aberdeen Proving Ground many years ago. We figured that as long as we were going to be dropped into Poland, we might as well learn to use these SOBs. It might have come it handy. This is a cramped, primitive beast that gives the crew little visibility of what's going on around them. My guess is that the crews, who probably got little more training than we did, will abandon these at the earliest opportunity.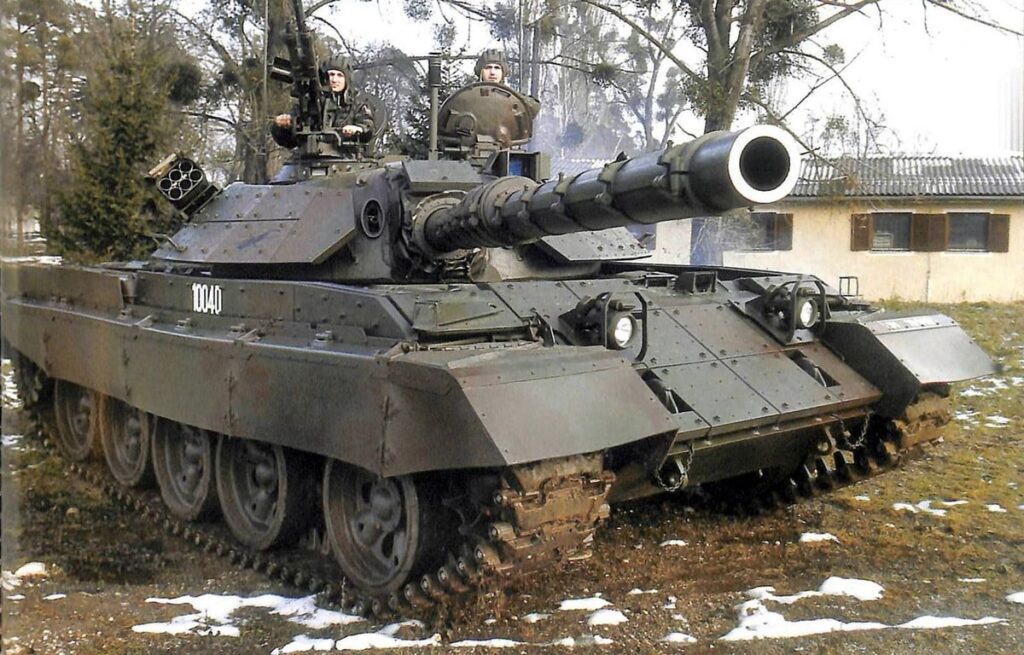 While we may laugh at the deployment of these museum pieces, we must remember that Ukraine received 28 T-55s from Slovenia last year. At least these, designated the M-55S, were upgraded to Israeli standards with a stabilized British L7 105mm gun, ballistic computer, night sights for driver, gunner and commander, upgraded diesel engine and tracks, much needed ERA and rubber skirts. It's still little more than a light tank or infantry support tank, but it's massively better than what the Russians are putting out there.
TTG 
https://mezha.media/en/2022/09/20/the-m-55s-tank-a-deep-modernization-of-the-soviet-t-55-for-the-armed-forces/