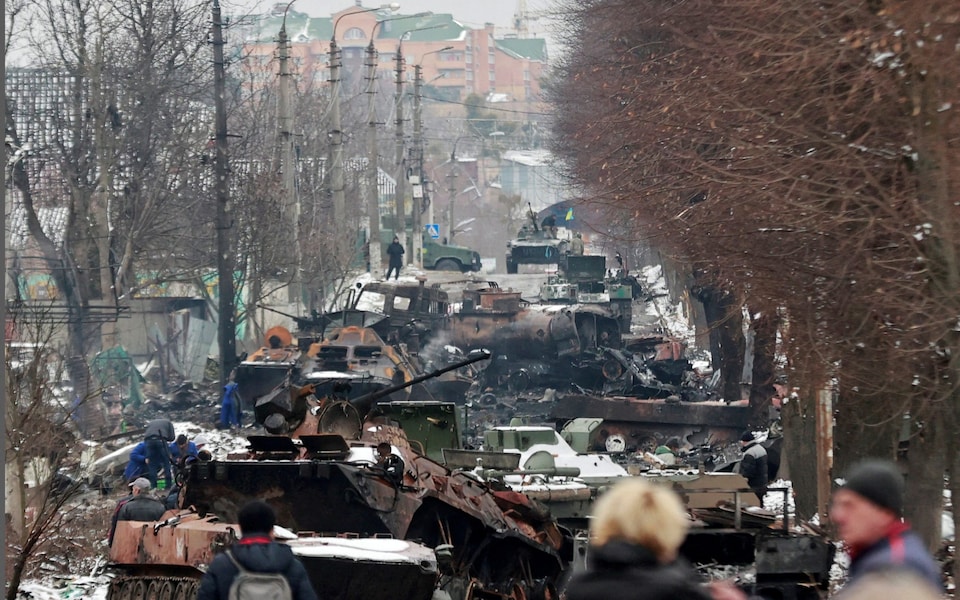 "Two Russian brigades were practically wiped out after incompetent officers sent them into a key battle in eastern Ukraine with soggy toilet paper, shoe polish and Soviet-era field telephones instead of modern equipment, according to a soldier who reportedly survived the assault.
In a transcript of comments, first reported by a pro-war Russian blogger, the unnamed soldier described how units from the 64th Brigade – notorious for allegedly raping and murdering hundreds in Bucha – and the 38th Brigade were redeployed from around Kyiv to capture Izyum, a major city in the Kharkiv region, in April.
However, according to the unnamed soldier, they were not given spades to dig trenches or modern electronic radio systems, leaving them vulnerable to heavy Ukrainian fire that turned the battle into what he described as a "meat grinder".
"The enemy, equipped with modern communication tools and using drones freely and on a large scale, including commercial drones, delivered substantial blows to our troops," he said."
Russian brigades almost wiped out after being sent to battle with wet toilet paper, shoe polish and Soviet-era field telephones (telegraph.co.uk)