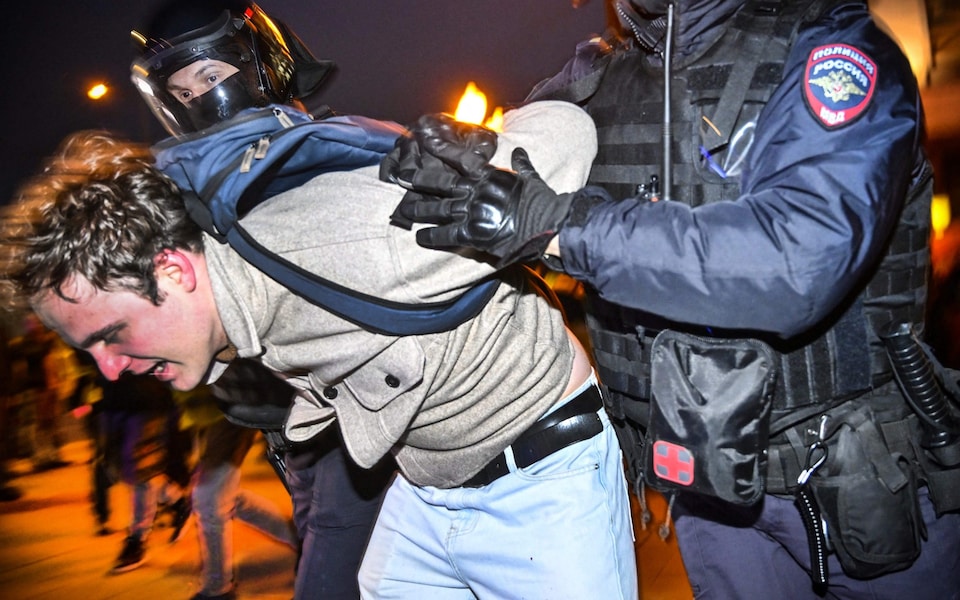 "Vladimir Putin has secretly approved a law that will send a further one million men to fight in Ukraine, a Russian newspaper reported on Thursday.
"If true, the target is more than three times higher than the 300,000 number that had previously been circulated and is likely to exacerbate fears of conscription among ordinary Russians that have seen mass protests and people massing at borders to leave the country.
Novaya Gazeta, an independent Russian newspaper-in-exile, on Thursday quoted an unnamed Kremlin source saying that the target number of one million men is written in Point 7 of Mr Putin's mobilisation order – a part that was redacted from publication.
The unnamed Kremlin officials said the number had been revised several times and that the Russian military insisted on it being classified.
When asked about the redacted figure, Kremlin spokesman Dmitry Peskov confirmed that it contains the mobilisation target but cited Defence Minister Sergei Shoigu statement on Wednesday that Moscow was only going to call up 300,000 people."
Comment: Fleeing to Mongolia? I thought that Putin was no longer a KGB man in his mind. I was wrong. He does not understand that Russians are not going to continue to accept being herded to death and mutilation in Ukraine? He is a fool. He can't understand that ordinary Russians will not allow themselves to be cattle pushed into the slaughterhouse in Ukraine to be butchered by actual soldiers, Ukrainian soldiers. He is a fool.
He may actually be crazy enough to use nuclear weapons in Ukraine. pl
Putin 'passes secret law to send one million Russians to fight in Ukraine' (telegraph.co.uk)