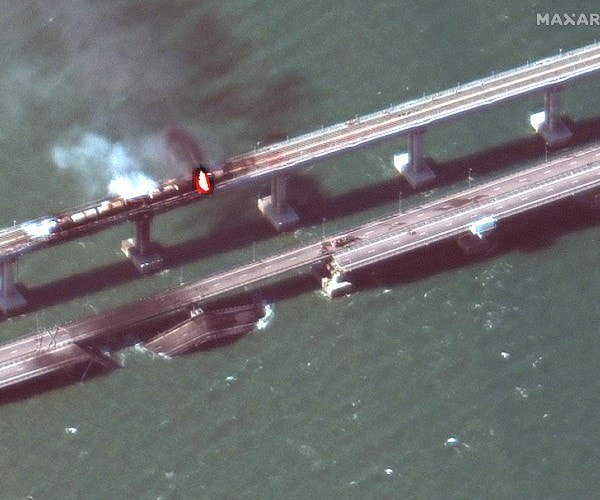 "Maxar in a press release said significant structural damage was apparent on the bridge span that carries vehicle traffic, with several sections having dropped into the water below.
"On the adjacent span that has a rail line, several train rail cars on the bridge span are on fire and a firefighting helicopter is flying toward the bridge," it added."
Comment: The people who did this will be back for more bites of the apple to "keep the wound bleeding." The damage to the self-image of Russians is immense and the Russian ability to withstand UA attacks is greatly weakened by this in conjunction with pressure on the Kharkiv and Kherson fronts.
Further attacks will employ different methodologies.
If Vlad the Impaler II is going to go to Wunderwaffen it will be in reaction to this. pl
Satellite Imagery Shows Structural Damage to Collapsed Crimea Bridge | Newsmax.com