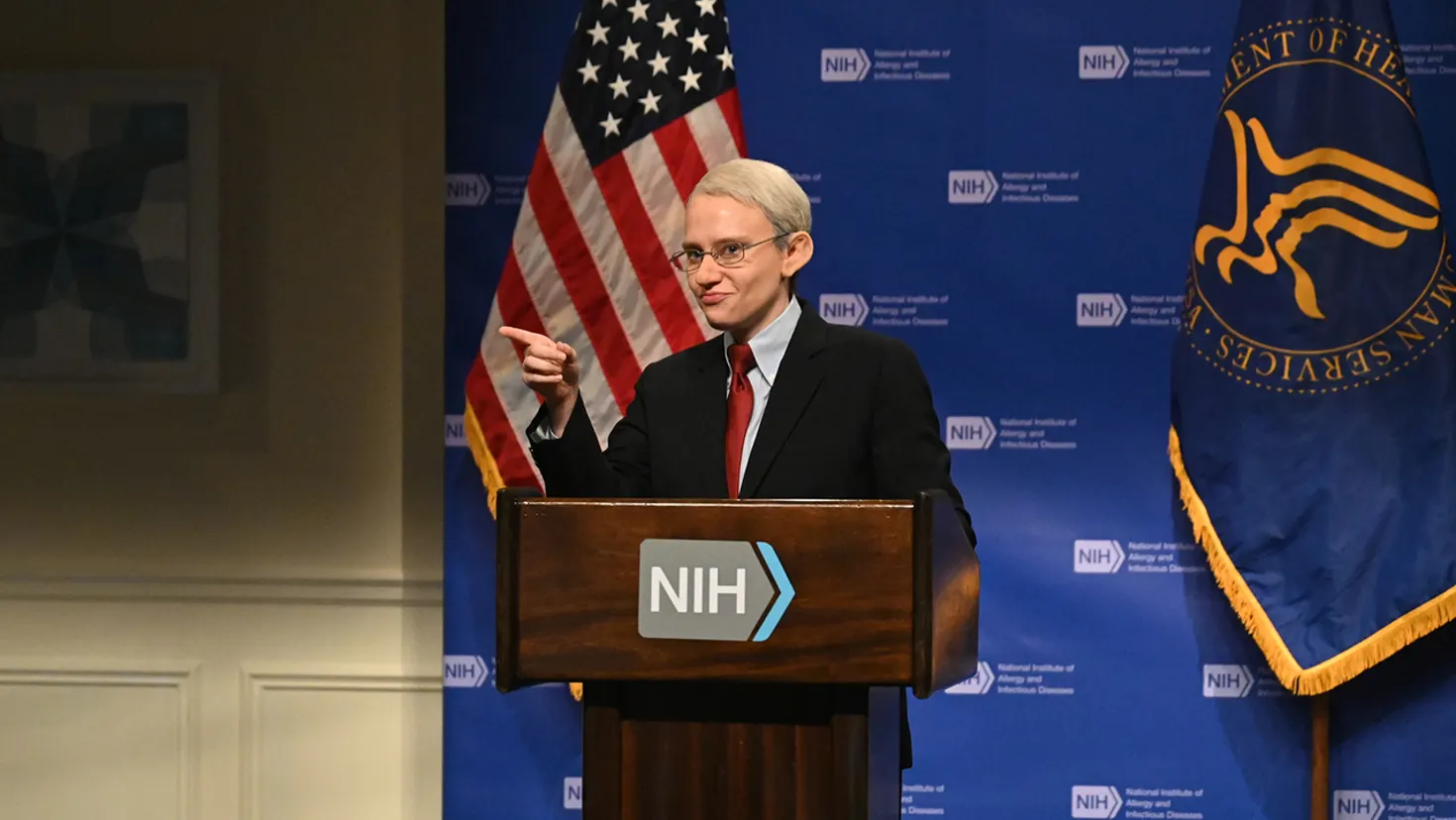 "The first "scenelet" showed a man (Mikey Day) asking a restaurant hostess (Heidi Gardner) about eating Christmas dinner at the establishment, but he said he had lost his vaccination card that was required for entry.
"You mean you lost the little one-inch piece of cardboard they gave you?" the hostess asked. "Then you are banished from society. Have fun living in the woods."
McKinnon's Fauci protested the validity of Gardner's claim.
"You can get a replacement card … I think," he wavered.
Later, Fauci asked people to remember that the pandemic has affected many people economically.
"Keep that in mind as you watch this next scene: "Two Unemployed Brothers on Christmas Day." https://www.youtube.com/embed/uZzxzf8t_rE
Former New York Gov. Andrew Cuomo (Pete Davidson) and fired CNN host Chris Cuomo (Andrew Dismukes) separately introduced themselves as "disgraced," and, putting their arms around each other, they claimed, "We both lost our jobs because of COVID." foxnews.
Comment: I have not watched SNL for a long time, but Mackinnon is always good for a laugh. pl
https://www.foxnews.com/entertainment/snl-cold-open-fauci-coronavirus-cuomo-ted-cruz