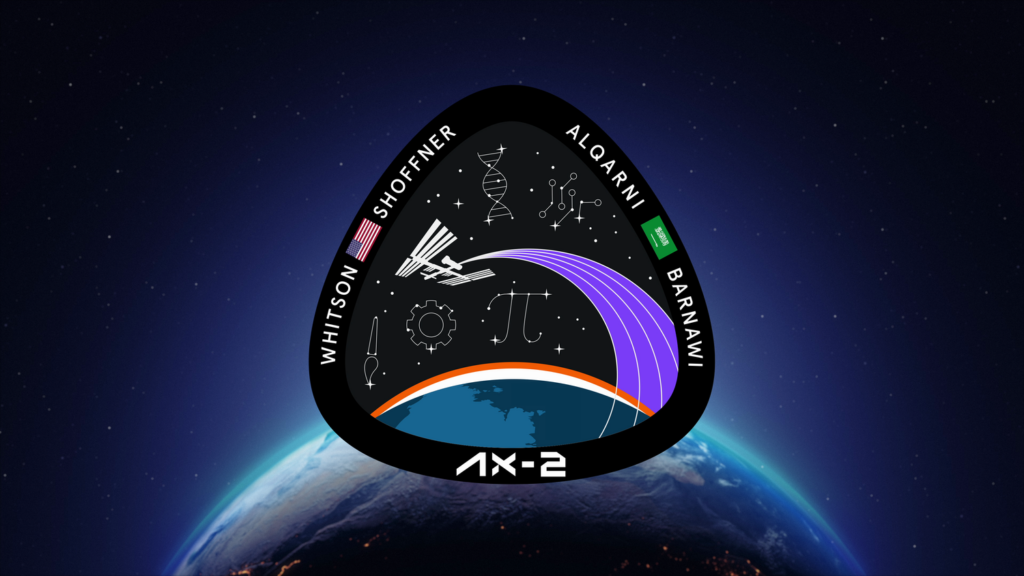 The second-ever private astronaut mission to the International Space Station (ISS) remains on track to lift off this weekend. NASA, SpaceX and Houston company Axiom Space held a flight readiness review (FRR) today (May 15) for the Ax-2 mission, which is scheduled to launch four people toward the International Space Station on Sunday afternoon (May 21). "At the end of that review, the full team polled 'go,'" Ken Bowersox, associate administrator for NASA's Space Operations Mission Directorate, said during a post-FRR press conference this afternoon.
If all goes according to plan, Ax-2 will launch atop a SpaceX Falcon 9 rocket at 5:37 p.m. EDT (2137 GMT) on Sunday from NASA's Kennedy Space Center (KSC) in Florida. The Ax-2 astronauts will ride a SpaceX Dragon capsule to the orbiting lab, getting there around 9:30 a.m. EDT (1330 GMT) on Monday (May 21). The mission will spend eight days docked to the ISS, team members said today. That's a slight change from the previous plan, which had called for a 10-day ISS stay.
If Ax-2 can't get off the ground on Sunday, it has another chance on Monday (May 22). If the mission misses that backup opportunity, however, it will have to wait a while to get to space: NASA and SpaceX will then shift toward preparing for the launch of CRS-28, SpaceX's 28th robotic cargo mission to the ISS, which is slated to lift off from KSC on June 3. "And then, at that time, Axiom, NASA and SpaceX will get together and look for the next best opportunity as we look at the missions that we have this summer," Joel Montalbano, manager for NASA's International Space Station Program, said during today's telecon.
https://www.space.com/spacex-ax-2-astronaut-mission-go-for-launch
https://spacelaunchnow.me/launch/falcon-9-block-5-axiom-space-mission-2/